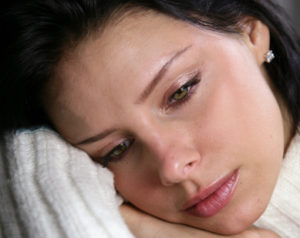 If God is saying "no" to your prayers for a child, I can understand if Mother's Day hurts.
I remember the hurt and confusion I felt many years ago as I was asking God for a second child. Although I didn't understand why He was withholding a baby from me — while many women around me seemed to be getting pregnant whether they wanted to or not — God had His reasons and His purposes, that I have realized through the years.*
While my first reaction was to question God, I now realize there was wisdom in His withholding.
While your discovery of His reasons and purposes might still be down the road for you, let me encourage your heart with these three truths:
If God has said "no" to your prayers for a child:
His "no" might be protecting you from something you can't yet see. God sees our whole story, while we only see the here and now, the hurts and the questions. His "no" is much better for us than our insistence on a "yes."
His "no" may really mean "wait – the timing isn't quite right." God's ways are perfect (Deuteronomy 32:4) and so is His timing.
His "no" may very well be because He has something far better for you that you haven't even thought to request. I know it's hard to imagine now, but He is the giver of every good and perfect gift (James 1:17) and His choice of gifts for us is always better than ours.**
Will you trust God with the story of your life that He has written out before you (Psalm 139:16)? He has promised "No good thing will He withhold from those who walk uprightly" (Psalm 84:11). Therefore, if you are walking uprightly, and He is withholding something from you, then you can be assured of this: Either what He is withholding isn't truly good for you; or it isn't time.
I know it's difficult, my friend. But trust Him. He knows you. He hears you. And He sees your tears.
*For more on this story, see Chapter 2 in When Women Walk Alone.
**For more on this topic, see my newest book, When God Sees Your Tears.