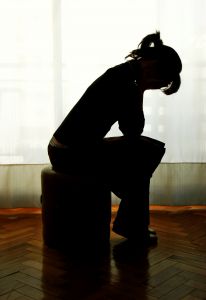 What does a wife do when her husband cheats?
That was the most frequently asked question I received last week since starting my new blog series on "Questions Women Ask."
One woman emailed: "My husband loves me, he just loves her, too. He says the affair is over and I just need to get over it."
Another woman who confronted her husband about an extra-marital relationship said "He said he was sorry and looked like he meant it but how can I believe him? I feel so insecure. I fear he might do it again. Should I stay or should I leave?"
And a woman who is seeking God's will above her own says ""What if the man in question is your husband of 29 years and the father of your 3 children?  And he has been in a relationship with another woman for 10 years?"
My heart breaks that so many women are struggling with whether or not to stay in a marriage after betrayal. They shouldn't have to make that decision. But betrayal has forced them into the question of God's will for their heart and marriage. Scripture is clear that divorce was never God's desire for His people (Malachi 2:16; Matthew 19:8), so it is imperative that we must take it before God carefully and prayerfully.
Marriage is defined by God as a "one flesh" union between one man and one woman, expressed through a commitment to forsake all others and cling to each other for a lifetime (Genesis 2:24). When one member of the marriage party brings another person into that "one flesh" union the marriage, as God has defined it, ceases to exist. The bond has been broken, and the union severed.
However, it does not mean it is beyond hope.
If you have been betrayed — or you know someone who has — and must decide whether to stay in the marriage or not, here are three points to consider that will prayerfully lead you toward God's peace:
1) God can restore any person or couple who seeks His restoration through a repentant heart. If both spouses are willing to reconcile God can do a wondrous work in the two of you that may one day help and encourage other couples in distress. God is always glorified through restoration and forgiveness. But if a spouse is unwilling to repent and change his behavior (or if the one who was betrayed cannot forgive her offender), consider No. 2.
2) God wants your life  — and marriage — to glorify Him above all else. God can be glorified through your exercise of forgiveness and the ultimate restoration of your marriage as a witness to others of what God can do. But God can also be honored when you determine that an unrepentant spouse will  no longer mock God and the institution of marriage. God cannot be glorified through a "marriage" in which sexual and relational unfaithfulness continue to exist. Marriage was designed to be a mirror image of how Christ loves the church, unconditionally and sacrificially. But Christ is the "husband" of the church. A wife who continues to let her husband cheat on her for fear of leaving a marriage is mirroring a pseudo union of a manipulative man who is mocking God's design for marriage.  I know a few God-serving women who had to let their marriage go because their husband refused to honor the covenant of marriage and the unfaithfulness and abuse did more damage to the testimony of Christ than their staying together. Pray that God will make it very clear to you how He can best be glorified in your life and in the severed union that was once your marriage.
3) God has provided tangible resources for help. No matter what you decide to do, find a community of help and support. We were not designed to struggle alone…as individuals or couples. Please seek biblical counseling or a referral for such through your local church. Before a decision is made to dissolve the marriage entirely, you both should have counseling, help, and accountability. As the betrayed spouse, you will never  "get over it" — nor does God expect you to — until your husband takes the steps necessary to earn your trust once again. Or until you find healing in the One who can heal all hurts.
There are many resources available to help hurting couples find healing, restoration, and a new beginning. Family Life is one ministry that specializes in the restoration of marriage  (www.familylife.com) and I highly recommend their Weekend to Remember conferences.
In When a Woman Overcomes Life's Hurts, I share Deanna's story of wanting to give up on her marriage due to her husband's repeated infidelity. But after attending an Emergency Marriage Seminar, hosted by Affair Recovery, both Deanna and her husband  experienced God's transformation of their hearts and their marriage. They now have a ministry together to other hurting couples who are in the same situation they once were. (See AffairRecovery.com for more details on the Emergency Marriage Seminar.)
Above all,  please remember  that God honors your heart to want to please Him, in spite of how you've been hurt. And He will neither hold you to a situation of emotional bondage nor desert you in the middle of your struggle.
If you are feeling alone through this ordeal, please read through my books Letting God Meet Your Emotional Needs and When Women Walk Alone.  They will help you, chapter by chapter, gain the confidence to walk through this situation, no matter what you decide to do, and be more able and stable to deal with whatever comes your way.
Finally, my best advice to you, hurting wife, comes from the God who calls Himself your "husband" and says He will "call you back as if you were a wife deserted and distressed in spirit" (Isaiah 54:5-6).
His Word offers you this hope:
Trust in the Lord with all your heart,
    and do not lean on your own understanding.
 In all your ways acknowledge him,
    and he will make straight your paths (Proverbs 3:5-6).


And Jesus, Himself, instructed us to:

Seek first the kingdom of God and his righteousness, and all these things will be added to you (Matthew 6:33).
He has not forgotten you. He will direct you. And He will hold you in His righteous right hand (Psalm 16:11).