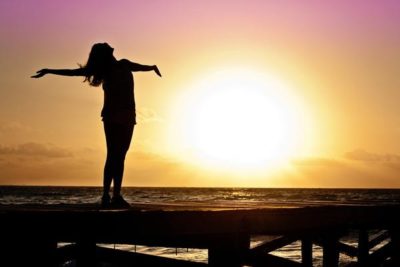 Are you one of those people who believes you've done something that God could never forgive?
It took my friend, Jean, about a year to even bring up the subject with me. She had done something years ago that she was still ashamed of. She couldn't forgive herself or believe that God could forgive her, either.
Jean had made a decision, years earlier, to abort her unborn baby. Although her doctor advised that she terminate her pregnancy because of a history of miscarriages, she never questioned the doctor's advice. Today, she wishes more than anything that she had. She could barely talk about it with me, let alone forgive herself.
It's one thing when pain happens to us. It's another thing when something we do — or fail to do — results in our pain or someone else's pain. We tend to put that pain in the category of something that God will never heal us of or forgive us for. In my most recent book When a Woman  Overcomes Life's Hurts, I offer "Ten Steps to Healing and Wholeness" and this week's is: Believe that Jesus' death on the cross was enough to heal the very deepest of wounds — even the self-inflicted ones.
If you believe God could never forgive you, or if you're struggling to forgive yourself for something in your past, these steps toward healing are for you:
Cry out to God from your brokenness – Tell Him you need His love and forgiveness. Psalm 34:18 says "The Lord is close to the brokenhearted and saves those who are crushed in spirit."
Confess to Him all that is on your heart – First John 1: 9 tells us: "If we confess our sins, he is faithful and just and will forgive us our sins and purify us from all unrighteousness."   Notice the verse says He will purify us of "all" unrighteousness — even the acts we believe are unforgiveable.
Claim His complete healing and forgiveness – We are told "without faith it is impossible to please (God)" (Hebrews 11:6). And therefore, we must, by faith, believe that when Jesus died on the cross, He was wounded for our transgressions and bruised for our iniquities and by His stripes (wounds) we are healed (Isaiah 53:4-5).
Commit Psalm 103:12 to memory — We are given this assurance in Scripture: "As far as the east is from the west, so far has He removed our transgressions from us"  (Psalm 103:12). I had to write out that Scriptural reference on little pink heart post-it notes and post them all over Jean's home so she would remember that she is forgiven and her slate is clean.
Don't buy the lie that you will never be healed. Your healing has already been accomplished. Accept it, my friend. And move on.