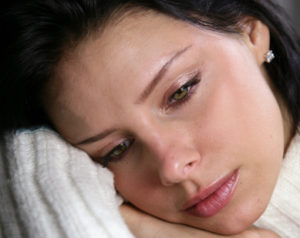 I've heard many women, through the years, tell me their story of pain and frustration and ask "Where was God, anyway?" "How could He just stand by and let that happen?" "Didn't He care?"
Have you ever asked found yourself asking those questions? If so, it's possible you've been believing some lies.
In my book, When a Woman Overcomes Life's Hurts,  I point out the third step to healing and wholeness: Reject the lie that God didn't care about the hurt you experienced.
It's easy to believe that God didn't care about you and that's why you've experienced pain in your life. But a closer examination of the Bible tells us that God is intimately acquainted with the events of our lives. In fact, in many situations in my life and in the lives of women I know, He is the One who has protected and comforted, in spite of the pain we have endured in life.
If you tend to believe God wasn't there, or didn't care about you, consider these truths from Psalm 139:
God intimately examines you, not to find your faults, but to know all about you (verse 1).
He knows where you hang out, what time you get up in the morning, and what you're thinking before the thought even comes your way. Not only are you noticed, you are constantly watched over (verse 2).
He familiarizes Himself with everything you do. He is not only familiar with your ways of doing things, He has them memorized (verse 3).
He knows what you're going to say before you even say it (verse 4).
He places hedges around you to keep you safe. In other words, God hovers over you (verse 5).
He won't let you wander out of His sight. He is aware of everywhere you go. He sticks to you like glue. You can't lose Him (verses 7-12).
God was there. He cares. And if He's allowed something painful in your life, He has a reason. And He promises that reason is for something eternally good.
Think about something painful that has happened in your life and something good that you now have because of it. And you may find yourself saying, "Aha. God was there. He does care. And He is still working His plan in my life."
I would love to hear from you about where you found God in your painful situation …and what blessings are now yours because you have gone through that pain.