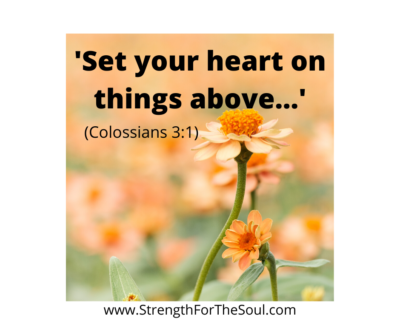 It happened. This week I snapped about COVID-19 and the resulting cruddy condition of this world. 
I'd been staying positive for months. I'd been writing articles, on assignment for various sites, to encourage others despite the situation. Then it took its toll on me, too. And I learned something from it. 
I'd finally been selected to be on the 2020 faculty for the Mount Hermon Christian Writers Conference – the premier Christian writing conference on the West Coast. After it was cancelled this year, I was praising God that I would still be able to serve on its faculty when it rescheduled the same program for 2021. "God is sovereign," I told myself and others. "He knew, even when I was contracted for this, that it wouldn't happen this year, but next." 
Then I got an email the other night, informing me that the financial impact to Mount Hermon this past spring, and its loss of revenue this summer from having to cancel its camps, prevented it from being able to host the 51-year-old annual writers' conference ever again. It was going away forever. 
That's when I snapped. 
God, why? Don't You care about Your children? Why are You letting this worldwide craziness mess up ministry, too? Aren't You hearing our cries to get out of this mess? Are You going to stand by while churches, non-profits, and businesses that glorified You go under?
And then it dawned on me. Maybe God is allowing all this crud – coronavirus, economic shutdown, governmental over-reach, racial injustice,  violent protests, rioting and looting, governmental passivity, mistrust of authority, divisiveness and hate – because believers like me have grown too comfortable in this world. 
Prior to the Covid-19 lockdown, I enjoyed a flourishing coaching business, speaking to packed women's conferences, ministering to others in a clean, comfortable way. But maybe I got too comfortable. Maybe I quit longing for heaven. 
In John 18:36, Jesus said, "My kingdom is not of this world." And in 1 Peter 2:11, we are called "strangers and aliens" to this world because we are citizens of heaven. 
This country, this earth, this current divisive mess we are in, is not our home. We are passing through on our way to our eternal dwelling. Yet, have I been too caught up in what's happening — or not happening — around me instead of setting my heart and mind on things above, where Christ is seated at the right hand of God?" (Colossians 3:1-2). Scripture warns me, for the sake of my heart, to "Think about the things of heaven, not the things of earth.  For you died to this life, and your real life is hidden with Christ in God. And when Christ, who is your life, is revealed to the whole world, you will share in all his glory" (Colossians 3:2-4, NLT). 
I think I might have forgotten that Christ – who is my life – is the One I need to continue to look toward, long for, and live for.
Even though Disneyland isn't yet open, I can't wear lipstick when I go out (because it will just stick to my mask!), and I can't hug my little nephews whenever I want to, I have an inheritance that is beyond this world. Even though I can't minister to others in the way I did before, God can shake me up and teach me a new dependence on Himself. I am not doomed to my circumstances here on earth. I am being prepared for heaven. So are you.
Lord, forgive me for my selfishness when I complain about disappointment, inconvenience, or less privileges than I had before. Return my heart to You – to a longing to be with You, and to a longing for Your justice, Your righteousness, and Your joy. Forgive me for considering the temporary pleasures and conveniences of this world as even comparable to the inexpressible joys of heaven.
Scripture assures us: "No eye has seen, no ear has heard, and no mind has imagined what God has prepared for those who love him" (1 Corinthians 2:9, NLT). 
The realization that I had quit longing for heaven got me to focus again on my blessings, both temporary and eternal: My daughter was finally able to move out this past Spring (to a city in So. California called Corona, ironically!) and God has kept her financially stable in spite of the economic situation all around her. My husband's two jobs have been protected. I've been busier than ever as a writer and writing coach. My family, and everyone I know and love, is healthy. And, I have a home in heaven that blows the doors off of this place any old day. 
Lord, keep us focused on things above where You dwell and remind us that we are citizens of heaven, not earth. And, come quickly, Lord Jesus.
What are your blessings in the midst of the crud? Or, what do you look forward to in heaven one day? Let me know in the comment section below and let's encourage one another as the day draws near…