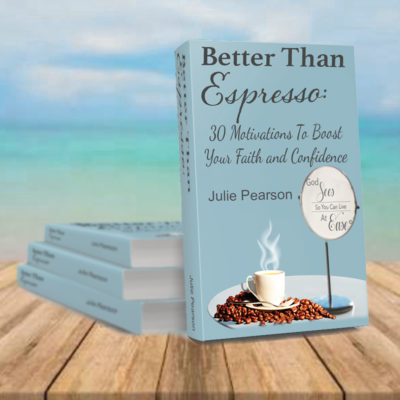 If you're like most women, you often feel stuck in the trap of comparison. But my friend and writing client, Julie Pearson, is a firm believer that "comparison is a trap that kills our confidence."
Julie just released her first book, Better than Espresso: 30 Motivations to Boost Your Faith and Confidence. In her delightful, easy-to-read book, she offers biblical and practical wisdom she has learned through the years as a woman who struggles with many of the same issues you and I struggle with.
Read on about how you can steer clear of comparison and appreciate the unique way God made you and when you leave a comment at the end of the blog, you will be entered to win one of two giveaway copies of Better Than Espresso. (Contest runs through July 26, 2020)
Here's Julie with how comparison kills our confidence:
While vacationing with my husband and kids I was fascinated to discover how many iguanas live in South Florida. On a relaxing day by the pool, just ten minutes into my tanning, my kids scurried over to our lounge chairs excited to share all the iguanas they just scouted. Suddenly, a huge, thorny, green iguana passed by my lounge chair. We then realized we were surroundedby these friendly creatures, hiding in the lush green bushes.
I grabbed my camera, not wanting to miss out on this perfect picture moment. As I walked around the pool area with my son, we looked intently into the bushes and saw more iguanas, camouflaged on bright green tree branches. They looked so peaceful, and relaxed, just taking it easy. As we looked closer, I realized the beauty of these creatures. From a distance, they all appeared the same, blending in with their natural habitat. But, as we gazed closer, they were each quite different. Each one had its unique spots, texture, and colors.
Iguanas use their camouflage trait to blend inwith their environment. That is their defense mechanism against their predators. They are afraid to stand out, as this poses a threat to their safety.
I realized I can be just like an iguana. It's easier and safer to blend in. Blending in though often causes me to compare myself to those around me. I want the gifts, talents, and abilities other women have. I don't want to be different because what I have doesn't seem to be as valuable as what they have. I am often too afraid to showcase my true colors – afraid my colors aren't as beautiful when compared to other women.
Can you relate? Do you ever feel like you are stuck in comparison mode, not knowing how to become free? Often, I feel like I am alone, trapped by my need to compare myself to others, yet not realizing I am imprisoned by this feeling.
Comparison Relates to Confidence
The problem with comparison is it eventually kills our confidence at some point or another. It blinds us to our own beautiful and colorful spots like the iguanas, keeping us stuck and not living up to our fullest potential. When comparison dominates me, it's because I am lacking confidence. Naturally, I place more pressure to look good, be accepted by others, and yearn for the "likes," "emojis," and the "hands of applause." A lesson I continue to learn as I am "adulting" (lingo from my college-age daughter) is when I'm stuck in comparison, it tells me I am not satisfied or at ease with my God-given colorful spots. The secret to a satisfied life is embracing my authentic, colorful spots, not being consumed by the temptation to compare them.
Lack of confidence is one reason we get stuck in comparison. I think the areas we compare most are the areas in which we feel lacking (looks, intelligence, friendliness, personality, marriage, home, career, and so on). As Galatians 6:4-5 instructs, "Each one should test their own actions. Then they can take pride in themselves alone, without comparing themselves to someone else, for each one should carry their own load."
That's good advice – test our own actions. Perhaps we need to look inside ourselves and ask, Why am I comparing? Is there a void that is causing you and me to compare ourselves to others? That's why I need God active in my life, to settle and secure that void.
If you lack confidence, it's not too late to ask God for more of it. Remember, He is the One who created your colorful spots. Ask God to reveal your unique spots. Then accept, affirm, and take pride in them. When you do, you'll become a woman with renewed confidence.
Once your God-confidence (not puffed-up self) begins to rumble, comparison begins to crumble.
When you can celebrate your own uniqueness, you will have more capacity to sit with a woman and hear the struggle in her story, instead of judging your impressions of her outer story. That is what we are all called to do – make a difference in someone's life, not compare and contrast them with our lives. Celebrating — yourself and others — instead of comparing is Better Than Espresso.
What unique colorful "spots" has God given you? Let Julie and me know in the comment section below (or tell us why you would like the book), and you'll be eligible to win one of two free copies she is giving away. (U.S. residents or those with an A.P.O. box only please.) Winners will be announced in this comment thread on July 27.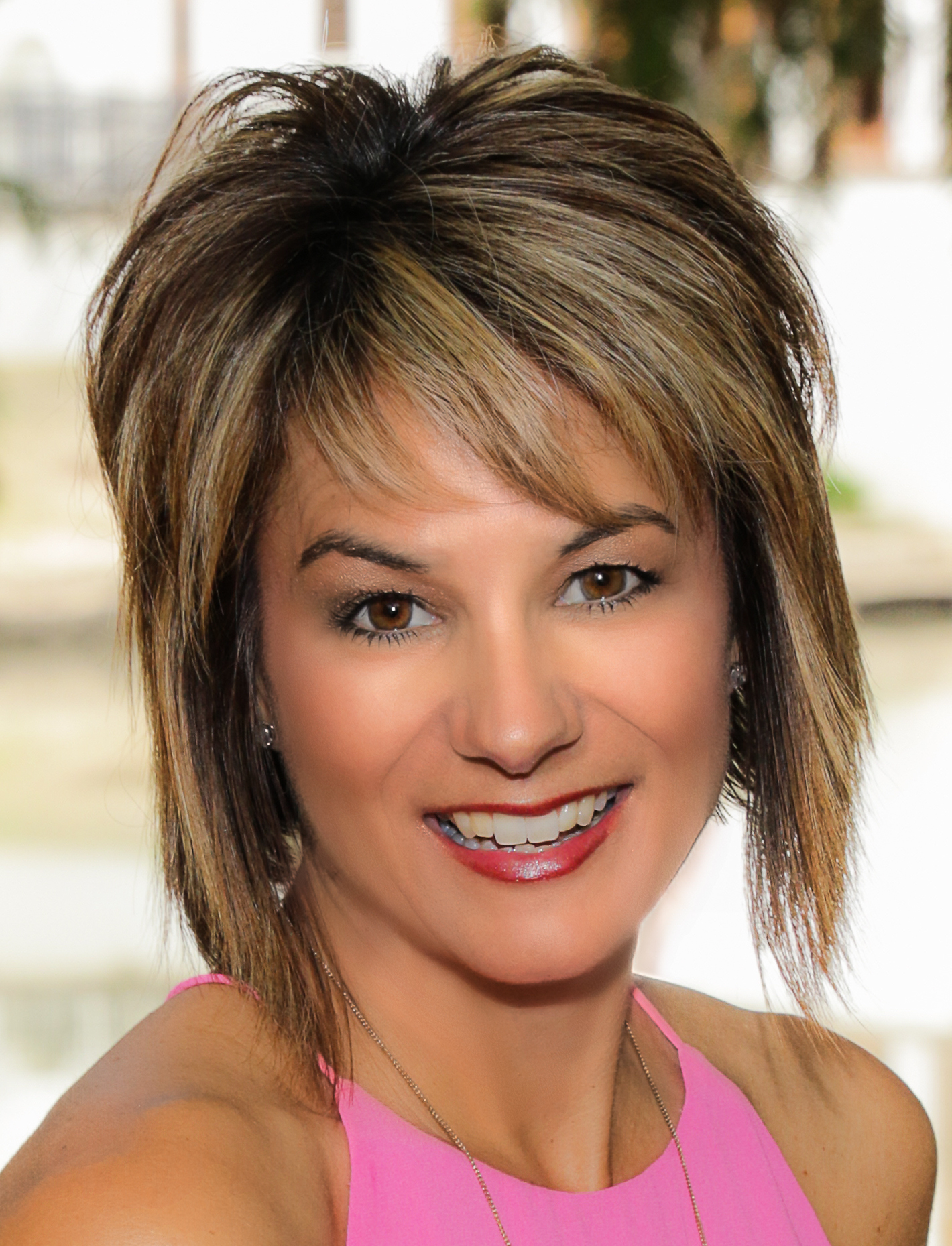 Julie Pearson is the founder of Revival 4 Women, a nonprofit ministry that refreshes, renews, and restores women through conferences, podcasts, and retreats. Julie speaks and writes to encourage and inspire women in all seasons of life. She is pursuing Christian Studies at Fuller Theological Seminary and lives in Southern California with her husband and three children. Find out more about her and her ministry at www.juliepearson.org.