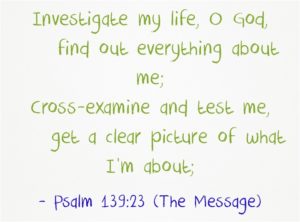 I recently lay on my side in a dermatologist's office as she cut a football-shaped incision into the back of my shoulder and carved out all visible traces of surface skin cancer.
"Basal cell carcinoma — it's the result of long-term sun exposure," my doctor told me — and echoes of my husband's warning for the past several years ("Cindi, cover your shoulders, you're going to get burned!) rang through my ears once again.
Funny how that cancer didn't develop overnight. Or from a one-time stint in the sun. It was from years of neglect. Years of thinking I was fine and ignoring the warnings of the dangers of sun exposure. Years of living care-free, thinking "But I like the sun, and I want to be tanned, and this No. 4 Dark Tanning Oil will be just fine."
I wasn't cautious even though I was told of the dangers of sun exposure. I never thought it would happen to me.
As my doctor continued to dig deep, clearing out everything harmful and cutting away a layer of normal-looking tissue just to give me a clean border, I began to think about how it's possible to show the same neglect, the same complacency, the same foolish disregard for God's warnings against what can poison my spiritual life. I started thinking about what might lurk in the corners of my heart that is causing a cancer to my spiritual life. What is in me that needs God's scalpel and a good cutting away?
Deposits of resentment from unresolved wounds?
Layers of unforgiveness from petty — or more serious — offenses?
Spreading cells of cynicism?
An excess of secret pride?
As the doctor began tugging at my skin and sewing it back together, I silently prayed David's heart-felt prayer in Psalm 139:23-24:
Search me, O God, and know my heart;

Try me, and know my anxieties;

And see if there is any wicked way in me,

And lead me in the way everlasting.
In my book, When a Woman Overcomes Life's Hurts, I fleshed out that verse by looking at the original Hebrew language in which it was written, and added the definitions and meaning to help others understand it more clearly. And now, I look at it in perspective of my own life, and my own recent "cutting away":
Intensely examine me, O God, and know my innermost thoughts, intentions, and understanding. Test my quality and endurance like you would test precious metal and know my thoughts. And see if there exists in me any painful, sorrowful, or idolatrous course of action and guide me in the course of my life continually.
Lord Jesus, the Great Physician, dig deep. Identify in me the cancerous substance of anything You find offensive and cut it away so I am rid of it for good. Cut out of me the critical thoughts that poison my mind and attitude. Clear out the layers of complacency and indifference that have become a cancer to my heart.  And may I heed the warnings in Your Word to guard my heart, protect my mind, and steer clear of anything harmful to my relationship with You.
This morning, two weeks after that surgery, I am not on my side having my shoulder cut open and cancer cleared out. I am, instead, on my knees praying for God's healing touch on the rest of me….
What needs to be cut away from your life? Share it in the comment section below…I may need to pray about that in MY life, too.