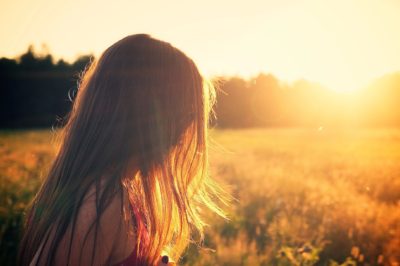 Could you use some hope in the middle of a mess right now?
Life often doesn't go as planned, does it? And it's possible this year will throw some unexpected curve balls your way if it hasn't already. So, let's be prepared with an arsenal of prayers. 
Panicking doesn't help. Worrying makes it worse. And becoming drama to those around us only makes everyone else's life painful. What we need to do is pray, as Scripture tells us: "Don't worry (or panic) about anything; instead, pray about everything. Tell God what you need, and thank him for all he has done. Then you will experience God's peace, which exceeds anything we can understand…." (Philippians 4:6-7, NLT).
To help you experience that incomprehensible peace from God, here are five prayers to maintain hope when life throws a curve ball. 
A Prayer for Perspective
No matter what happens in life, it could always be worse. But it's easy to think we are the only ones struggling when life takes a sudden unexpected downturn. In order to not sink into a pity party, pray this and keep your perspective:
Lord, thank You that in spite of what has come my way, I am still breathing. Thank You that I am not abandoned or alone, but am able to call upon You for help at any time. Thank You that I am not without hope, because I have a Savior, Redeemer, and Rescuer. Don't let me sink into despair like David did when he prayed "How long, O Lord, will you forget me forever?" (Psalm 13:1). Help me to, instead, rise to my feet in praise as David eventually did when he sang "I have trusted in Your lovingkindness; My heart shall rejoice in Your salvation. I will sing to the Lord, because He has dealt bountifully with me" (verses 5-6).
2. A Prayer to Stay Anchored in God's Word 
If we are looking at our circumstances, we will surely falter when they do. But when we keep our hearts focused on the Word of God, we will maintain hope and stay tethered to His faithfulness.
Heavenly Father, I acknowledge that my hope is not in my circumstances. My hope is not even in the hoped-for answers to my prayers. But my hope is in You and Your Word, that it will sustain me, guide me, and give me wisdom in the midst of all that is happening around me. May my prayer echo that of the Psalmist's: "You are my refuge and my shield; I have put my hope in your word"(Psalm 119:114, NIV).
3. A Prayer to Be Grateful in Spite of Your Circumstances 
Scripture commands us to pray continually and give thanks in "all circumstances" (1 Thessalonians 5:17-18). If you're not automatically thankful for the unwanted things in life (and who is, by the way?), then ask God to make you thankful for Who He is, that He is in control, and that He can handle anything He has allowed to come your way:
Lord God, thank You for Who You are. Thank You that You are with me in all that I go through. And thank You that You are in control of all things and that nothing is too difficult for You (Gen. 18:14). Help me to remember that pleasing You is of utmost importance to You, so I ask You to give me a heart that is thankful in all circumstances – even the ones I don't understand. As I praise You –regardless of my circumstances – fill my heart with hope. 
4. A Prayer to Experience His Joy 
Scripture equates suffering with joy (1 Thessalonians 1:6) and exhorts us to consider it "pure joy"  when we face trials, knowing the testing of our faith produces endurance, which will result in our being made mature and complete, lacking in nothing (James 1:2-4). In other words, our sufferings make us more like Jesus, and when we become like Him in our sufferings, we experience His joy. Ask God to help you relate to His Son in all you are going through so you can experience His joy. 
Lord, Your Word says "In your presence is fullness of joy; at your right hand there are pleasures forever" (Psalm 16:11, NASB). Thank You that whenever suffering is present, You are there with me to show me how to be more like You through it. Help me to focus not on the hardships, but on the divine opportunity to become more like Your Son. Fill my heart with joy, as I not only bask in Your presence, but become more like You.  
5. A Prayer to Become a Blessing to Someone Else
One of the best ways to get out of the dumps and end the pity party is to get our minds off of ourselves and onto others. Ask God to help you look outside your circumstances long enough to become a blessing to someone else.
Lord, I know when my focus is on You and then others first, that joy is the result. Lift me up out of this feeling of despair and fill my heart with hope as you bring others my way who need a smile, a touch, or just an encouraging word. Give me opportunities to pour into others and as I do, sense Your Spirit pouring into me.
Which of these prayers will you make your own this week? I'd love to hear it in the comment section below. And watch for Part 2 next week: 5 More Prayers to Maintain Hope When Life Doesn't Go as Planned.