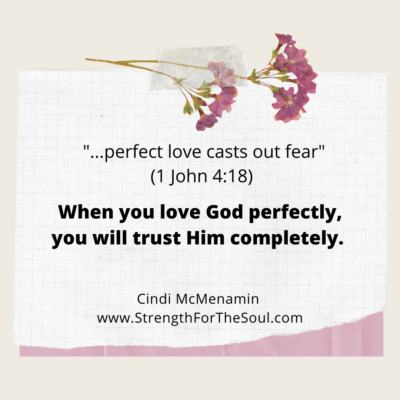 Last week I gave you five prayers to help you maintain hope when life throws a curveball. Here are 5 more prayers so you won't lose hope when life disappoints.
A Prayer for Christ to Redeem the Pain
We know from Scripture that God can redeem, restore, and make all things new (2 Corinthians 5:17; Revelation 21:5). So, here's a prayer to remind you of the redeeming power of the Savior who can help you grow through your grievance:
Lord, Your Word says You cause all things (even the unexpected and unwanted things) to work together for good to those who love You and are called according to Your purposes (Romans 8:28). Please grow me through this, and mold me into the person You want me to be — a more compassionate, loving, sensitive, and discerning individual who is more like Jesus and less like myself. 
2. A Prayer to Remain Faithful and Obedient
God's Word tells us "without faith it is impossible to please God" (Hebrews 11:6) and "to obey is better than sacrifice" (I Samuel 15:22).  So here is a prayer to remain faithful and obedient for His pleasure:
Lord, as King Solomon prayed, "Give me neither poverty nor riches; Feed me with the food that is my portion, That I not be full and deny You and say, "Who is the Lord?" or that I not be in want and steal, and profane the name of my God" (Proverbs 30:8-9). Lord, help me to remain obedient and full of faith, regardless of my circumstances, so that I may please Your heart.
3. A Prayer to Love God More
Scripture tells us "There is no fear in love. But perfect love drives out fear, because fear has to do with punishment. The one who fears is not made perfect in love" (1 John 4:18, NIV). When you and I love God perfectly, we will trust Him immensely, and where there is absolute trust, there is no room for fear. Therefore, pray that you will love God more so that you will trust Him completely: 
Lord Jesus, help me to love You and trust You far more than I do at this moment. As my love grows for You, develop my trust in You so the last thing I even think of doing is expressing fear or anxiety about my circumstances. As any loving Father only allows what is best for His children, so You are only allowing what is best for me. Help me to love You all the more because Your Word says You are a loving Father. I know that nothing touches me that hasn't first passed through Your loving hands. Increase my love for You daily. And may my love increase Your delight in how I am responding in this situation. 
4. A Prayer of Expectation
Scripture tells us "If you believe, you will receive whatever you ask for in prayer" (Matthew 21:22). It also tells us that "faith is the assurance of things hoped for, the conviction of things not seen" (Hebrews 11:1). Here is a prayer to maintain hope and expectation in the Lord's deliverance:
Lord, I maintain my hope in You and I hold onto the assurance that what I am praying for is already accomplished in the name of Jesus. Your Word promises "no good thing does He withhold from those that walk uprightly" (Psalm 84:11). I wait upon You for Your definition of the "good thing" You will not withhold from me. As David prayed in Psalm 18:1: "I love you, Lord, my strength. The Lord is my rock, my fortress and my deliverer; my God is my rock, in whom I take refuge, my shield and the horn of my salvation, my stronghold." 
5. A Prayer of Surrender to His Will 
Even when we don't understand what is going on, a heart that is surrendered to God is a heart that can maintain hope in the One who always comes through. Just as God was there for His Son during His Son's greatest need, He will be there for you, too, as you pray like His Son did:
God, Your own Son, Jesus Christ, struggled as He prayed "Not My will, but Yours be done" (Luke 22:42).Thank you that He understands the struggle in my heart concerning what is happening in my life right now. Like Your Son, I want to please Your heart too, and surrender my will for Yours. May Your glory be all that I strive for from this moment on.
Which of these five prayers is YOURS this week? I'd love to hear it in the comment section below.