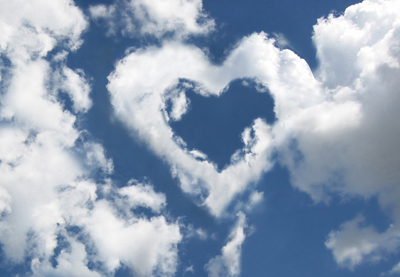 Have you thought about your priorities in this new decade? Are you planning to put your family first, get out of debt, plan that trip of a lifetime, or spend more time making a difference in the world?
What about prioritizing your relationship with God so that Jesus becomes your first love in 2020 and beyond? If you've followed my ministry for any length of time, you know my core belief is that Jesus is the Only One who satisfies and therefore, the only relationship that will never disappoint. Scripture promises that when we seek Him first – and His righteousness – all the other things we desire (and tend to strive for) will fall into place (Matthew 6:33). 
Jesus wanted us to make Him our first love. In Revelation 2:2-3, He listed all the impressive things the first-century church at Ephesus had done in His name, but He reprimanded them for neglecting the most important thing: "Yet I hold this against you: You have forsaken the love you had at first" (Revelation 2:4, NIV, emphasis added). In spite of all the good things the Ephesians were doing, God had a problem with them for losing their fervor and passion for Him. They had grown out of love with Him. In the New King James Version, that verse says, "You have left your first love."
We "leave" our first love when we express more passionate love for something or someone else, when we give that passion away to someone less deserving, or we obey and serve God out of duty rather than devotion. When God isn't our first love, it's all downhill for us. Jesus called attention to how far the Ephesians had fallen in their devotion to Him: "Consider how far you have fallen! Repent and do the things you did at first" (Rev. 2:5). Jesus demands and deserves to be the first love in our lives.
What better way to turn over a new leaf, improve your life, or just get back to where you should be than to make Jesus your first love this new year? Here are just three ways you can "do the things you did at first" and make (or keep) Jesus your first love in 2020:
Tell Him First
When a woman is in love, she often wants to tell her man all that is on her heart, all that happened in her day, all her concerns, and all she has hopes and dreams about. When something exciting happens, or when you're dealing with something unexpected or even fearful, who is the first person youtell? Your mom? Your girlfriend? Your spouse? I used to call my husband at work, or my best friend who lived in my neighborhood, but I was often disappointed to hear the words "Can I call you back? I'm on another call." Or worse yet, an unanswered call or no immediate response to my text.
Jesus is never on "another call." He isn't "out of the office" or "in a meeting" or not answering your calls or text messages. Your cries to Him will never go to voicemail, only to be ignored because He's too busy to go through the prompts and listen to your verbal message. Jesus is always available to you. We know, from Scripture that He is the One who hears our cry (Psalm 18:6, 40:1).
Tell Jesus all that's on your heart and mind before telling anyone else. Of course, He already knows whatever it is you're going to say. But by making a point of telling Him first, you are -reaffirming to Him – and to yourself – that He is the single most important One in your life. 
2. Treasure His Word
Can you imagine receiving a love letter from the object of you heart and only reading a little bit of it and then putting it on a shelf or in a drawer, intending to get back to it later? Can you imagine not knowing what is in that letter if you've never read it from beginning to end?
What if you decided that – since it was a really long love letter – to only read a little bit of it now and then? That would be ridiculous! You and I would devour that letter and re-read it so many times it would be ragged and worn.  
Jesus has written loving words to us in His living Word. His many love letters are evident in the songs and promises of Scripture, in the prophetic books, and in the red-lettered words in the Gospels, as well as the letters to the churches in the latter half of the New Testament. Read His Word. Study it, memorize it, and meditate on it. A woman who delights in the Word of God loves to repeat it, reflect on it, teach it to others, and talk about it. A woman shows her love for the Word through her lifestyle, her actions, her daily choices. David prayed in Psalm 1914: "Let the words of my mouth and the meditation of my heart be acceptable in Thy sight." When our words are His Word and our meditations are on His Word, we know they are acceptable and pleasing to Him. And we know that He is delighted. There are several reading plans to choose from on Biblegateway.com to help you read through God's Word in a year or sooner. But don't just read it. Treasure it. Pull it close. Show Jesus you love Him by loving His Word.
3. Talk of Him Constantly
Have you ever been around a woman in love? She can't stop talking about the man who has won her heart. She goes on and on about how he can't do anything wrong, how wonderful he makes her feel, how perfect he is in every way. When you love Jesus, you really do have a love who is perfect in every way (Psalm 18:30). 
Start talking about Jesus and don't stop. Talk about Who He is, what He's done in your life, who you were before you met Him, and how you're so much better off now that He's the center of your life. When Jesus is first in your heart, a river of praise for Him will flow from your mouth (Proverbs 4:23). It won't take long before you are identified by others as a woman in love – a woman whose first love is Jesus.
Which of these will you focus on this year? Let me know in the comment section below (along with the U.S. state where you live) and I'll enter you in a drawing to win a copy of my popular devotional, God's Whispers to a Woman's Heart. Three winners will be chosen on Monday, January 13, 2020.