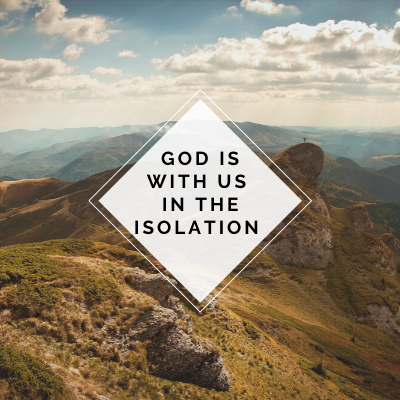 How are you doing while being holed up in your home? I've been encouraged by seeing so many people rise above this quarantine challenge and allow God to work in their lives. 
One such encouragement came the other day from a friend and writing client, Donna Wright. I'm sharing her words with you this week in hopes that it will inspire you to make the most of this "waiting it out" time.
Here's Donna…and don't miss her practical application at the end on what you can do with those empty squares on your April calendar: 
This virus crisis. This quarantine. This life-changing event. This isolation. Whatever you want to call it felt like the furnace was turned up when we were given another quarantine deadline of April 30.
Might as well tear April off the calendar. Each day will be blank without plans. No parties. No church. No gatherings or celebrations at parks or restaurants. All blank squares…
I recently saw us in the story of Daniel 3 about three God-fearing young men – Shadrach, Meshach, and Abednego. These three men chose to serve their Lord instead of bowing down to an idol and ended up in a fiery furnace. Seems like pretty harsh punishment for not bowing down to an idol. But, let's get a little closer to the fire.
Webster's Dictionary defines an idol as an object of extreme devotion.
Could it be that our busyness had become an extreme devotion – an idol of sorts? 
Did we find our identity in our accomplishments? Or did we lose our identity in all our successes? 
Do we find our peace in productivity? Or do we lose peace when we're over-productive?
Do we escape the real world with activities? Or do activities create for us a surreal world?
We are three weeks into this "new norm" as the news and leaders are calling it, and hopefully this new norm has reminded us of something to be treasured. We have had it all along, and we have just as much of it as we had before the virus outbreak. TIME. It just looks different.
There are still 24 hours in a day. Still 365 days in a year. So, why does the new April 30th deadline cause us so much anxiety?
Let's face it, we don't like someone telling us what to do when it comes to our time, our activities, our calendars. We want to be the ones to fill up each square on our calendars and we want to be in control of clearing those squares.
In the biblical story in Daniel, King Nebuchadnezzar did not like that Shadrach, Meshach, and Abednego would not do as he requested – that they would choose obedience unto death over obedience to him. Their faith in God was stronger than the trials or the furnace before them. They were certain that if they continued to serve God, in spite of their circumstances, He would deliver them out of the fiery furnace. Look at how the story ends: 
"But suddenly, Nebuchadnezzar jumped up in amazement and exclaimed to his advisers, "Didn't we tie up three men and throw them into the furnace?" "Yes, Your Majesty, we certainly did," they replied. "Look!" Nebuchadnezzar shouted. "I see four men, unbound, walking around in the fire unharmed! And the fourth looks like a god!" Then Nebuchadnezzar came as close as he could to the door of the flaming furnace and shouted: "Shadrach, Meshach, and Abednego, servants of the Most High God, come out! Come here!" So Shadrach, Meshach, and Abednego stepped out of the fire" (Daniel 3:24-26).
The three young men believed that their God was more powerful than King Nebuchadnezzar. And their faith demonstrated that God is able to deliver us from own problems, trials, and a virus crisis.
As Christ-followers, we know that God is in the furnace with us just as He was in the fiery furnace along with the three young men. We know God is in control of the thermostat when it feels like things are heating up.  While in this furnace not only is He with us, He is refining us – refining our priorities, refining our minds and thoughts, refining our faith. 
What are we to do with the rediscovered treasure found in this furnace-like trial?
Instead of filling your time with reading news releases and cute posts on social media, read your Bible. Ask God to bring His Word alive. As you read His Word, just like those faithful three you will feel His presence in this furnace of quarantine.
Instead of tearing off an empty April calendar page, write something on each day that God has done for you. Let each day represent His goodness, mercy, and love in your life. Write about what you will trust Him for. Then this will be a page you will tear off and save. A month of praising the King of Kings, the God of Shadrach, Meshach, and Abednego. A page in your history giving Him all the glory and honor that He deserves. A page that will show that there is no other god like our God, the One who rescued us. 
Let me pray for you:
Lord of heaven and earth, the one true God,
We are in total admiration and awe of who You are. Thank you for being the same yesterday, today, and tomorrow. Help us in this time of trials and uncertainty to be like Shadrach, Meshach, and Abednego, placing our trust in You. We know You will never leave us nor forsake us (Hebrews 13:5). No matter how hot the fire gets, You, Father, will not allow a hair on our heads to be singed.
Forgive us for any idols we have created in our lives, anything we have put before You. Even things considered good, if they crowded You out, we ask that you reveal them to us. Thank You for giving us the treasure of time. May we honor this treasure by honoring You with grateful hearts. Thank You for being with us and loving us. In Jesus' name, Amen.
What will you do with your empty calendar now through the end of April? Donna and I would love to hear it in the comment section below.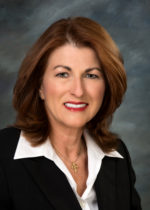 Donna J. Wright, lives on a beautiful ranch in Texas, with her husband, Ken. They have five children, 14 grandchildren, and four great-grandchildren. Donna's passion, coupled with the Word of God, is teaching people. She is currently writing a devotional book to encourage teenagers and help grandparents connect with their grandchildren. In her spare time, Donna loves being with her family, cooking, reading, fishing, and sharing the Bible with others. You can connect with her in the comment section below or on Facebook.