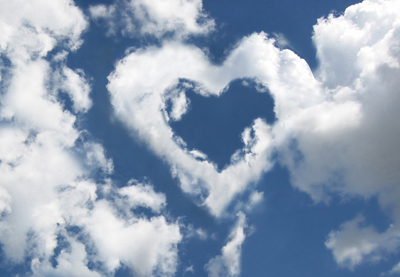 I believe God's specific calling on your life can be closely related to a dream you've always had. That's because when God has a dream for His daughter, He often begins whispering that dream on her heart when she is still a child.
Ephesians 2:10 says "For we are God's masterpiece. He has created us anew in Christ Jesus, so we can do the good things he planned for us long ago."
Since God has long been dreaming of you to live out certain works He planned for you long ago, He has probably been trying to get you to see how you are His masterpiece…and what it is He's longing for you to live out.
When we're children, it's easier for us to discern God's dream on our heart. Back then, before the voice of reason entered in, we could hear His whisper: You are my ballerina…dance for me. You are an extension of My voice…sing for Me. You are my work of art, shine brightly for me.
But as we age, and as critical voices come our way, we tend to lose sight of the dreams we once had during childhood…dreams our Maker was perhaps whispering on our hearts.
Ask a parent or a sibling or someone who knew you as a child what you talked of becoming when you grew up. Ask them what you played with and what it was you would "make believe." Those are the days we dreamed big, believed we could fly, and thought the sky was the limit.  Maybe you wanted to be a princess. Don't underestimate what God was saying through that. Perhaps He was reaffirming to you that you could do anything you set your mind and heart to…because you were a daughter of the King.
I remember wanting to be a librarian and a school teacher when I grew up. I loved books. And I loved the idea of teaching. I had many 'school houses' in my room with my dolls and stuffed animals. I even remember writing stories for them and teaching them out of books I bound myself. Today, God has blessed me with the opportunity to teach others through writing books and speaking.
What did you once love to do? Or, what did you talk of doing someday? And what elements are in that dream that God can use today as He shows you His dream and calling for your life?
I would love to help you put together the puzzle in order to discern God's dream on your heart.