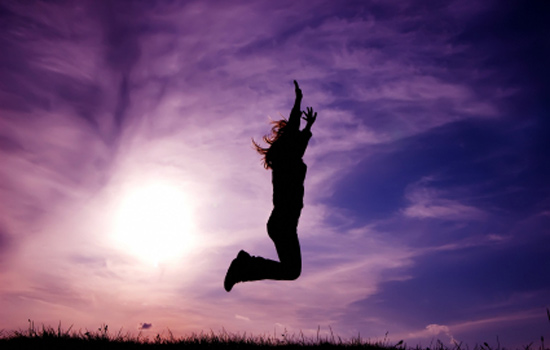 If God called us to live safe, manageable lives, and to do only what we could in our own power, then we wouldn't really need Him.
He often calls us to do something extraordinary that we couldn't do without Him. Yet, sometimes we settle…for just what we think we can do. And our dreams stay small. Years ago my prayer became "Don't let me limit myself to just what I think I can do. Expand my vision to include all that I know You can do."
God doesn't want to just save your soul and let you sit it out until you are called home to heaven. God wants to do through you what is beyond you. He wants to put you on display to this world of what He is able to do through a life of faith. That's often why He whispers a dream on our hearts that seems so unreachable, at times. We need Him to accomplish it.
The Old Testament Scriptures are full of stories of God calling someone who felt very incapable so that He could do the work through that person. Moses claimed to stutter or have a speech impediment ("I'm not a good public speaker, God," he might have claimed) but God made him into a great leader and deliverer of His people out of Egypt. David was the youngest of 12 sons, and a teenage shepherd boy, when God appointed him to not only slay a giant with a rock, but to be one of Israel's greatest warriors and its most beloved king. The stories go on and on.
The New Testament, likewise, is filled with verses that build our confidence in a God who can do anything through you or me.
Philippians 4:13 says "I can do everything through him who gives me strength" and Ephesians 3:20 says Christ is "able to do immeasurably more than all we ask or imagine, according to his power that is at work within us." That tells me He is a God who is waiting to do the extraordinary — and what the world sees as impossible — through you.
So what is that dream on your heart? To quit your drudgery job and start that ministry, full time? To write that book God has laid on your heart? To trust Him with that move across the country? To expand your business by incorporating biblical principles? If it is His call you are obeying and His glory you are seeking, then He is the one who will equip you and empower you to do what is beyond you.
Ask God how you can step out in faith this year and show the world how capable He is.