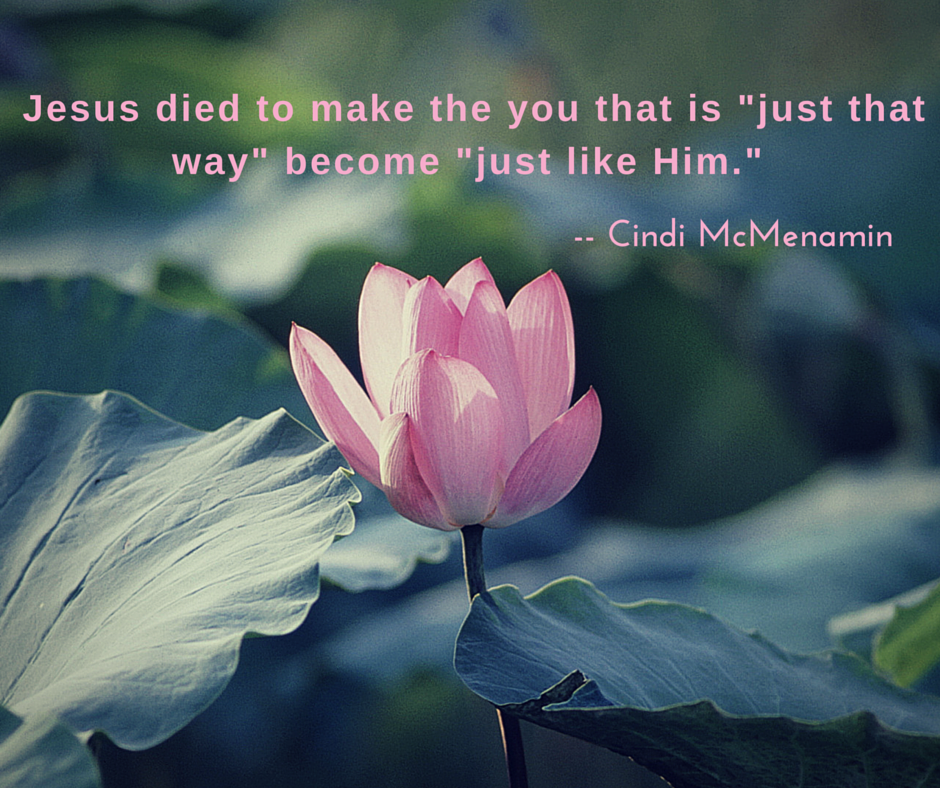 Do you, too, need more of Jesus and less of yourself?
As I was focusing this past week on wanting more of Jesus and less of me, I came up with another three lifestyle changes that will train my heart to want Him (for the first two, see last week's blog.):
 Fill Up on His Thoughts, Not Yours. You and I must be fully saturated in the Word of God or we will let the godless philosophies of this world govern our hearts and minds. And that's one sure way to have more of us and less of Him. Romans 12:2 instructs us not to be conformed to this world but to be transformed by the renewing of our minds so that we can prove what the perfect will of God is. What fills your thoughts each day? God's Word or the words of people? Praises for Him or the proud, lustful, me-first lyrics of music that dominates the airwaves? What you focus your mind on will determine if there's more of Jesus or more of you.
 Filter Your Behavior. Here's where we need the Holy Spirit's help. Throughout God's Word we are told to control our speech, our thought life, and our actions. As we let no unwholesome talk come out of our mouths (Ephesians 4:29), we are acting more like Jesus than ourselves. As we focus on whatever is true, noble, right, pure, lovely, and admirable (Philippians 4:8), we'll be focusing on God, not ourselves. As we are quick to hear, slow to speak, and slow to anger (James 1:19), we will take in more information and think more carefully before responding. That is exercising more of the wisdom of Jesus and less of the foolishness of ourselves.
Focus on the New You, Not the Old One. How many times have you heard a follower of Christ excuse their outburst of anger, their rudeness, or their foolish or dysfunctional behavior by saying "I'm sorry. I'm just that way"? To have more of Jesus and less of you is to realize that Jesus died to make the you that is just that way, become just like Him. If you've surrendered your life to Christ and possess His divine nature, you have more of a potential within you to be like Jesus than to be like your own earthly parents. So live as the new creation (2 Corinthians 5:17). The old you is gone. The new you – consumed by Christ – has come.
How will you start wanting more of Jesus and less of you? I'd love to hear from you in the comment section below.