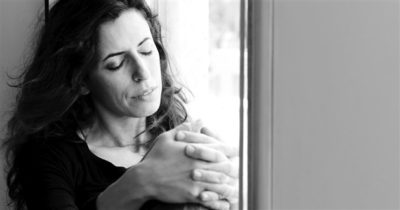 As the busyness increases this time of year it's easy to feel overwhelmed, isn't it?
You and I have so much to do. So many places to be. So much on our minds.
And yet, in the midst of the chaos, He quietly whispers to our hearts — "Come away with me to a quiet place…."
I've been longing for that "quiet place" lately…the time and perfect place to get quiet with Him…to catch up in our relationship…to recapture a heart for only Him. But I realize that "quiet place" is not found in a change of location, but in a change of lifestyle. And that's a good thing because it's often not possible for us to pack our things and get away to a quiet place. Yet, you and I can create a "change of location" by going away with Him in our hearts and making room for Him there this Christmas.
My friend, God would rather have us be with Him than do a bunch of things for Him. So, right now, wherever you are, whatever is on your mind, would you join me in going away with Him in your heart?
Relax your shoulders, let out a deep breath and say softly aloud "Lord, I release my anxieties, my expectations, my worries and my plans to You."
Breathe in deeply and slowly and as you do, say "Lord, I receive Your peace, Your wisdom, Your rest, knowing You have everything under control. Remind me that You are my greatest gain and "I can do all things through Christ who strengthens me (Philippians 4:13).
Read Psalm 121 with a heart of praise to the One who never slumbers nor sleeps, but invites you to rest peacefully in His arms.
Go away with Him in your heart this holiday season and experience His peace and rest.