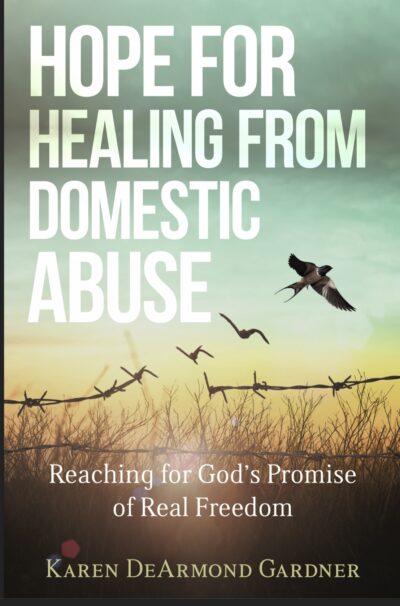 When you think of abused women you might not think they are sitting in church next to you, or in front of you, or behind you. Yet one in three women is being abused and chances are good she – and several more like her – attends your church too.
Author Karen DeArmond Gardner was one of them and she has now written a beautiful book called Hope for Healing from Domestic Abuse to help set another one free. Whether you are the woman being abused, you know of one, or you think you may know one, keep reading for how you can win a free copy of Karen's new book to help you or someone you know.
Here is what Karen has to say…
We all know an abused woman. Many times we just don't know we know.
She may be a bit stand-offish. She may be timid or loud and talkative. She may be jumpy and skittish, or she may be easily offended. You may think she doesn't like you or she's hard to get to know.
She doesn't look abused. She's any woman, rich or poor. She may work outside the home or be a stay-at-home mom. She may have a college education, or she may not have a high school diploma. She may speak English, she may not.
Her abuser is sometimes even more difficult to notice. Often he's charming, charismatic, attentive, likeable, and funny. He may be talkative or quiet. You may wish your husband was more like him. You may think you know him, but you don't. You only see what he wants you to see.
This couple attends church, may even be actively involved in church. He could be the pastor, elder, deacon, parishioner, or leader of the worship team or men's ministry. He could be white collar, blue collar, police officer, lawyer, mechanic, or work at the local factory.
Hidden within our churches are women who are trapped in abusive marriages. I call them lost — not because they don't know Christ, but because the dictionary defines lost as those who can't be found. They are bewildered, women who cannot win. They're defeated, destroyed, ruined, distracted, distraught, desperate, and hopeless.
This was me. I knew Jesus, attended church, yet I was lost in an abusive marriage. Like me, the abused woman near you is hiding in plain sight, silently suffering. She may not know she's abused – he's taught her to protect him, to cover for him, and he might not hit her. Not all domestic abuse is physical.
Some churches believe they must protect the marriage and have taught the abused it's her responsibility to pray for him, to submit, to forgive, to be a better wife so he'll be a better man, to give him more sex so he won't watch porn or lust after other women. She holds onto the promise that one day he'll change, so she stands by her man. And she believes this is what God wants her to do because God hates divorce. It's not. It may be what the church wants her to do. It shouldn't be. What if God loves her more than He hates divorce? He absolutely loves her more.
What she doesn't know is that her husband probably won't change. He doesn't believe he needs to change. He believes he's not the problem, she is. He presents the image of a "good Christian man" only he's not good at all.
What can we do in our women's ministry to reach the lost and abused women within our churches? Bring in speakers who talk about domestic abuse, learn about it, talk about it. Remove the stigma from domestic abuse. Choose to become women willing to talk about the difficult. Become a refuge for the hurting.
Here are ten ways you can be a safe haven for the woman being abused:
Listen to her without judgment (be aware of your facial expression).
Believe her even if her story sounds outrageous or unbelievable.
Don't assume she provoked him or downplay his actions or behavior.
Avoid asking questions, she doesn't want to explain herself.
Don't get his side of the story, he will mutualize (saying she did this so he did that), he'll deny, downplay his behavior, or say, "I'm sorry" which he doesn't mean.
Don't quote scripture at her or give advice. Just listen.
Don't pressure her to leave him. Only she can determine when she's ready to leave.
If she wants to leave, help her plan and give her tangible help.
Don't ask her why she stayed, why she didn't tell anyone, or call the police.
Most importantly… don't assume he wouldn't do what she said he did.
Love her. Then love her some more.
Being a safe person for someone who is hurting is exhausting. Her pain can be overwhelming. She may need help to find a trauma counselor, an attorney, a place to live, or a job.
Healing from the one who vowed to love you is a hard process. She may have thought leaving is the end. It's not. Leaving is just the beginning – the beginning of hard, horrific pain, doubt, and so much more.
The man who vowed to love her betrayed her, took everything that was good from her, and caused her to question her identity and who God is. She may step away from church, she may be angry at God. She may even swear. Don't push her to forgive. Give her permission to not be okay.
She has much to sort out about God and herself. God will give her the space to feel all the feels, to ride the rollercoaster called healing. Keep in mind, she didn't break the covenant. He did, when he violated the covenant by abusing the one he vowed to love.
What can you do?
God calls us to be a light in a very dark world (Luke 8:16-17). He's asking for workers, not just for the harvest of those who don't know Jesus, but for those lost in abuse – within the Church:
"The harvest is great, but the workers (doers) are few.
So pray to the Lord who is in charge of the harvest;
ask him to send more workers into his fields" (Matthew 9:37 – 38).
What can you do to help a woman near you who is hurting? Let us know in the comment section below (along with which U.S. state you live in) and we will choose a winner on Aug. 30 to receive a free copy of Karen's book for yourself or someone you know.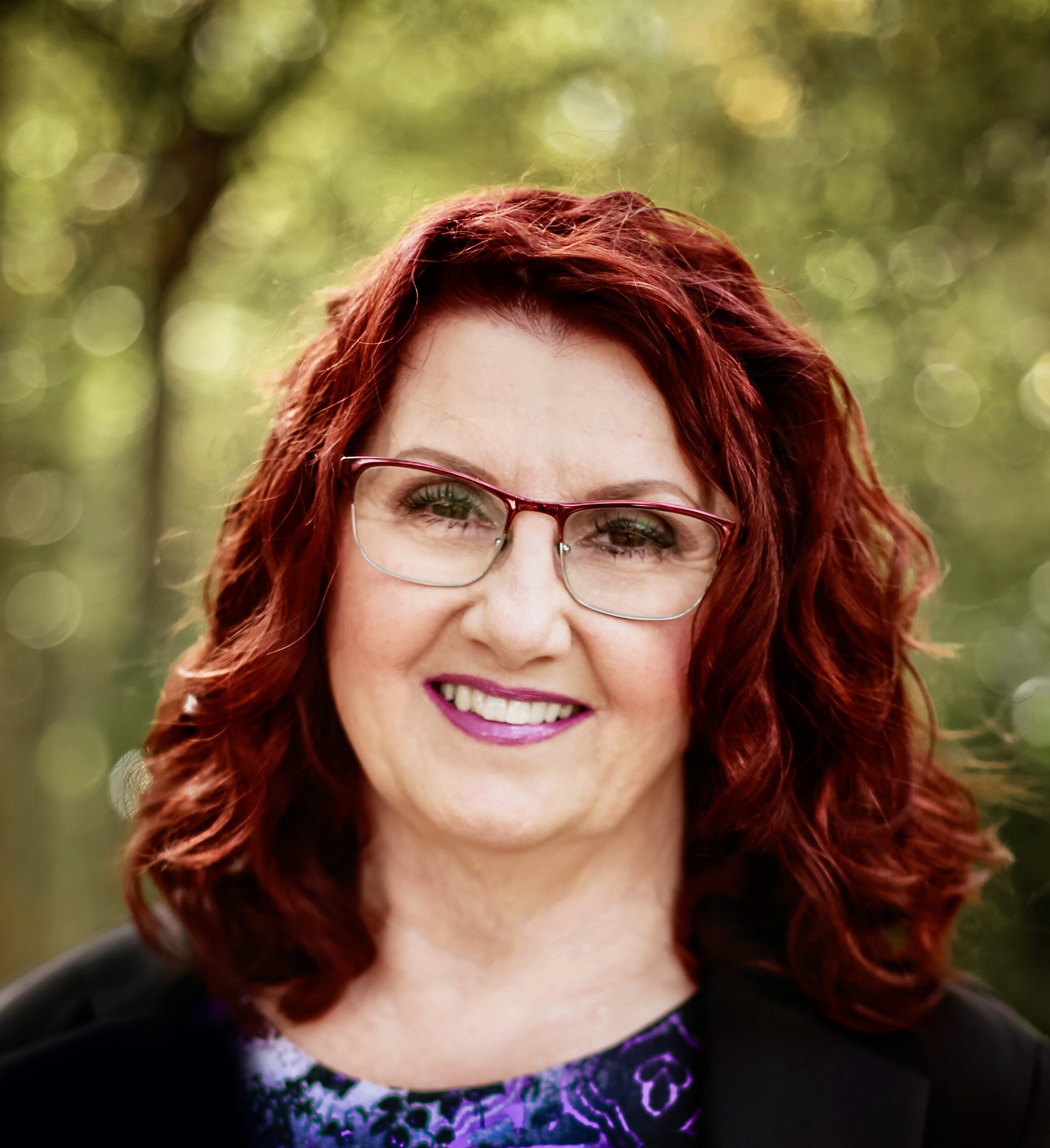 Karen DeArmond Gardner is the author of Hope for Healing from Domestic Abuse. Karen helps women heal from the one who vowed to love them. She and her husband Tom live in Texas and own a private security company. Discover more at AnotherOneFree.com and on social media.