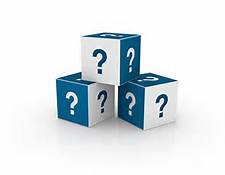 Do you find it difficult to say "no" when an opportunity comes your way or someone asks you to do something?
Well, you can't live your dream if you're continuing to rescue one situation after another. By knowing where your "yes" is, you can more easily say "no" to the things that might actually be distracting you from living the dream God has placed on your heart.
Here are three questions to ask, from When a Woman Discovers Her Dream, that will help you recognize what you're being called to do, as opposed to something you're trying to rescue:
1. Is this something someone else can just as easily do? If so, then maybe you're not necessarily being uniquely called to do it. All through our Christian lives, we will see opportunities to fulfill needs, and should help do so if we are able, along with fellow believers. Serving others should be a part of our lives, but such service won't necessarily be the same as a special calling. Save your "yes" for something you know that only you can do.
2. Is this something I have a strong heart's desire to do? God generally calls us to a task we would enjoy doing, or that matches some of our natural abilities or areas of spiritual giftedness. And He'll often call us toward something that for awhile has been burning on our heart. (Now, sometimes God calls us to a task we are scared to do because we don't feel capable. But that's because He wants to accomplish it through us. The initial excitement of it should still be present in your heart.)
3. Is this something I feel God prodding me to do? Sometimes that conviction in our hearts simply won't go away — the need is very apparent, and no one else is stepping forward to meet it. When that happens, lift the matter to the Lord in prayer. If the burden persists, then it may be God's special calling.
When you can take these questions to the Lord and say, "God, please confirm to me if I am the one to do this" and then wait for His answer, you can be more certain that you are called to a specific task or ministry and you can have greater assurance that you are stepping into your dream.
What is one thing that only you can do? I'd love to hear about it.