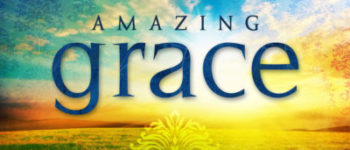 If you're still feeling like God has forgotten you, here's some hope.
Last week I shared with you what God was teaching me in a blog called "Getting Through Disappointment." One of my readers responded by sharing a story of what God did in her life recently, while she thought she was being forgotten. I hope you are as encouraged by her story as much as I am. Her God is the same as yours and mine, and I believe He's waiting to do the same for us.
Here's my new friend, Kay Harper, and her story (which is an excerpt from her blog post called "God's Got This"):
I received a bushel basket of grace as a result of being downsized out of a job six months ago. News (make that gossip) travels fast in academic circles, and soon, I was besieged by a sea of teachers and staff asking me in that wringing-your-hands tone of voice, "What are you going to DO?" I had no idea.

I have to admit I spent that first weekend fearful and feeling sorry for myself—crying and moping and crying some more, but then, God reminded me of all the times in my life when I had not known what the future would be. I had survived them all, and in a moment of total surrender, I experienced peace as it triumphed over fear.

Suddenly, I knew God's plan (whatever it would turn out to be) would be the best one, and if He had seen fit to let this job loss happen, surely He had something even better coming my way.

So, I trusted Him and waited—actively—meaning I did my part, praying, applying for jobs and interviewing. Within a couple of months I had not one, but two positions secured. Being of retirement age, I decided that one part-time job would be quite enough.

God is so good! 

My future employers so appreciated my outgoing personality in the interview, that they decided to create a job that was tailor-made for me! And so, a few days a week you can find me walking, talking, listening, smiling and helping an endless stream of happy customers as they enjoy a delightful shopping experience at Detwiler's Farm Market in Palmetto, Florida.

Never in my wildest imagination did I ever think I would be doing something like this, and yet it is hands down, the best (and most fun) job I've ever had in my life! I just show up, be myself and get paid for it. Thank you God!
While Kay was waiting upon God during a disappointing time in her life, she learned that "you and I don't deserve God's grace;  He gives it to us because His love for us is limitless. He wants us to see that life, as we know it here on earth and as it will someday be with Him in the heavenly places, has always been, is now, and will always be about Him—all about Him!"
Do you have a story of God's amazing grace…even while you were whining and complaining? If so, I'd love to hear it in the comment section below.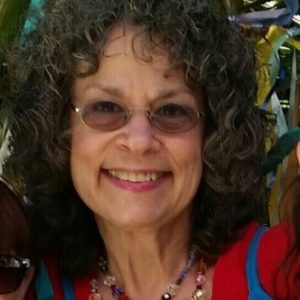 Kay Harper is an actress, author, blogger, speaker and teacher who brings Bible-based, audience-participation skits to the young and old alike. She is the author of Stumbling into Grace, A Prodigal Daughter's Long Journey Home—a testimonial tale of how God let her go out only to bring her into His Promised Land of love, mercy and grace. Through faith, Kay has triumphed over depression and abuse to become a founding member of The Joy Girls, a Christian study/action group in the Gulf Coast region of Florida ministering to women in recovery homes as they step into new Christ-centered lives.
Here's the link to Kay's complete blog post called "God's Got This":  https://kayharpergodisbig.blog/2018/09/25/amazing-grace-gots-got-this-part-2/