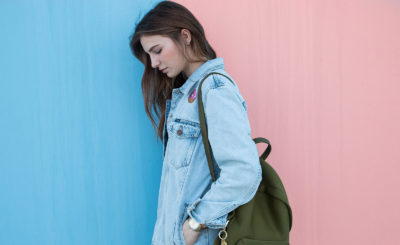 Are you struggling to forgive someone who has hurt you but hasn't shown any signs of remorse?
In my ongoing blog series "Questions Women Ask," I received an email asking "How do you forgive someone after betrayal although he denies any wrongdoing?"
Another woman asked "Am I expected to forgive someone who hasn't even apologized?"
And another reader asked why she isn't able to forget an offense, and is that a sign that she hasn't really forgiven?
I suppose we could forgive — and forget — a lot easier if the one who wronged us was remorseful and started showing signs of changing their behavior so they wouldn't hurt us again. But forgiveness is not something we offer another individual based upon their apology, level of remorse, or promised behavioral change.
In my book, When a Woman Overcomes Life's Hurts,  I clear up some misconceptions many of us have about forgiveness, which often keeps us from extending it to others. These four truths might help you forgive a person who doesn't deserve your forgiveness:
1. Forgiveness isn't dependent upon an apology first.
We forgive others not because they deserve it, but because God commands it. Forgiveness is something we offer others freely (without a  prerequisite) because God has offered it freely to each of us. God took the initiative to forgive us our offenses against Him before we even knew to repent and admit our wrongdoing.
The Bible tells us:
But God demonstrates His own love toward us, in that while we were yet sinners, Christ died for us (Romans 5:8, NASB).
He forgave us "while we were yet sinners" and therefore we are to model that kind of forgiveness to others, whether they ask for it or not.
Chances are, your offender might never ask for your forgiveness. (I've counseled many women whose fathers hurt them deeply and died before admitting their offenses and asking forgiveness.) Even if you did receive an apology, it wouldn't be able to undo the hurt you experienced. Therefore, your forgiveness is a gift that you give to someone because of how God has unreservedly forgiven you (Ephesians 4:32).
2. When you forgive, you won't necessarily forget. 
To completely forget an offense is something only God is capable of (Isaiah 43:25).  As humans, we have memories and, perhaps for our protection (so we won't be hurt again in the same way), we tend to remember hurtful things. When the offense comes to mind, remind yourself "I have released that person from their obligation toward me" and move on, mentally and emotionally. You might even have to do this daily.
3. You don't need to meet face-to-face — or resume the relationship — in order to forgive a person.
Just because you forgive someone does not mean you are saying "We can be friends again" or "You can hurt me again" or even "Yes, I will meet with you." Forgiveness happens in your heart when you say "I am releasing you from the expectation that you will ever be able to make right the hurt you caused me. " You can still have boundaries for your protection.
4.  Forgiveness frees you, not your offender.
Sometimes we hesitate to forgive so we won't take a person off the hook for their offense, especially if they aren't remorseful. Yet, refusing to forgive someone keeps us on their emotional hook.
We remain in chains of emotional bondage to those we refuse to forgive. By withholding forgiveness we are saying "I will always hold onto this pain"  and "I am letting you continue to hurt me." That is where you don't want to be…stuck in a place of pain. Free yourself from another person's emotional hook by saying with your forgiveness, "I'm letting go of this. It no longer has a hold over me."
For more on how to forgive and overcome other wounds, see my book When a Woman Overcomes Life's Hurts.