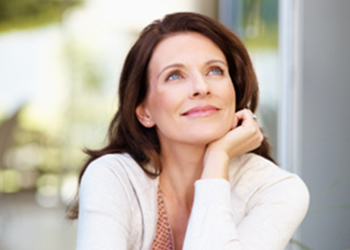 I'm tired of sweating the small stuff. And stressing about the large stuff. And worrying about whatever is in between.
So, now that it's a brand new year, my goal is simple and certain: To worry about nothing – and pray about everything.
It's practical advice that comes from the Bible, yet it's so difficult to apply at times.
Philippians 4:6-7 tells us:
Don't worry about anything; instead, pray about everything. Tell God what you need, and thank him for all he has done.
And the next verse tells us the result of not worrying, but choosing to pray about our concerns instead:
Then you will experience God's peace, which exceeds anything we can understand. His peace will guard your hearts and minds as you live in Christ Jesus.
Worry prematurely ages us. And stress, literally, kills. But more than wanting to protect my health, I want God to be pleased with my life and to worry is the opposite of faith. To worry or stress about something is to say to God –and others – that I don't believe He is capable of taking care of all that concerns me.
In light of my upcoming book, Ten Secrets to Becoming a Worry-Free Mom (releasing March 1 from Harvest House Publishers), I want to be a woman who doesn't worry about ANYTHING in my life, regardless of what comes my way.
As I point out in my new book, we don't worry because of our circumstances. We worry because of who we are. And worrying – whether it's about our children, our husbands, our aging parents, or our friends – doesn't show how much we love another person, but how little we know God.
So, this is what I'm practicing every day this year – The ABCs to not worrying about the things that would ordinarily weigh us down. And I'm asking you to join me in this quest.
A – Admit you (and I) are not in control. It's that easy. God can handle it. We cannot.
B – Believe God only wants the best for you. To release our lives and loved ones into God's hands we must trust God and His character. We must believe He is good, He is loving, and He is so much wiser than we are. That means if He allows something we don't understand, we trust Him, rather than worry that He got it wrong.
C – Commit yourself to a deeper knowledge of God. I'm a firm believer that if we want to improve any relationship in our lives, we must first grow in our relationship with God. As we get to know Him more intimately, we can trust Him with all that concerns us. And then, instead of being worriers (who focus on the negative and what could go wrong), we can be encouragers. How well you and I trust God is directly connected to how well you and I know Him. So, simply said, I want to know Him more.
So, will you share with me this goal to get to know this great, loving, capable God even better this year? If so, let me know in the comment section below. I'll be right alongside you…encouraging you each step of the way.