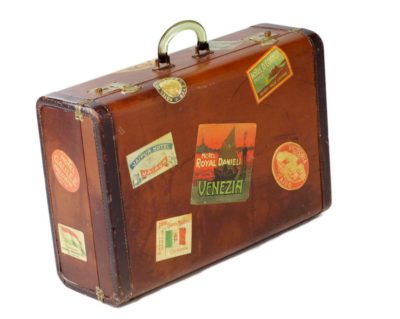 When I started writing my eleventh book, When a Woman Overcomes Life's Hurts, I figured I'd overcome most of the baggage from my past.  I was healed and whole and it was time to help others get that way.
But funny how old wounds creep up on you when you least expect them.
It took interviewing 50 women and hearing the worst of the worst stories for me to come to two conclusions:
Although my hurts in life pale in comparison to what's out there, they have affected me, nonetheless.
It's a daily surrender – not a one-time thing – to focus on the Healer, rather than my hurts, and to stay in a place of healing and wholeness.
So, just when I figured I was doing pretty well, emotionally and spiritually, God showed me how very much I still need Him.
God showed me that apart from Him, I can do nothing. He showed me that without Him, I am nothing. He showed me that if I'm not living His life, I am not living at all. On the flip side, He showed me that in Him, I have everything. He showed me that with His help, I can accomplish anything. And He showed me, once again, that with Him living through me, I can indeed be healed and whole.
These are truths I can easily forget. They are truths that can fall by the wayside as I get busy or as I fail to spend the time with Him that my heart and soul longs for. So, in an attempt to remind myself – and you, too, if you're up for it – I have started a weekly blog. I am writing it to keep myself accountable to you and to myself and to God; and to keep myself in God's Word where I can constantly be reminded of His truths so I don't get sucked into the dark abyss of how this world-without-God thinks.
I'll start with what's freshest in my mind…truths I have learned while writing my most recent book. I'll start with the "Ten Steps to Healing and Wholeness," giving you one step a week and, with your input, we'll have a great dialogue.
Please let me know the issues that are heavy on your heart as well as topics you'd love to read about so I can stay relevant in your life and so, most importantly, He remains relevant in your life.
Talk to you soon…