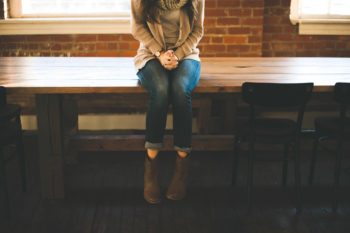 I  recently wrote an article called "Is God Really Good?" Of course He is! But sometimes we question His goodness when we see situations that God could have prevented, but didn't …or when we  experience pain we know He is fully capable of taking away, but doesn't.
As I was writing that article (which you can read here),  I found so many Scriptural references as to why God is good. For instance:
He found a way to rescue us, in spite of our choosing sin over Him (Romans 5:6-8).
He's a good, compassionate, and generous Father (Psalm 103:13-14; Matthew 7:11).
He knows what's best for us eternally (Psalm 84:11).
He works in the midst of our failures (Romans 8:28).
But, as I wrote that article, I never even got to the personal level of the many things God has done for you and me to show us He is there, to rescue us in the knick of time, to bless us when we need it most. We know God is good because His Word says He is — even when circumstances don't feel like it. But what about the amazing things that He gives us?
What about our health and our life and simply having air to breathe?
What about the days we can get up and walk on our feet and not experience pain?
What about the days we can tell those around us we love them and they are still here in our lives?
I really believe if we focused on  the many amazing things that God has given us… things we don't deserve… it would  cause us to quit looking at our disappointments and the things we think God is not doing and it would motivate us to live out the rest of our days in praise.
I challenge you, my dear friend, to stop questioning the goodness and trustworthiness of God in light of the circumstances you don't understand and to start thanking Him for all the incredible things He's done.
Think right now of one, two, or even three things that are evidence of God's goodness in your life. If you're going through a difficult season of life right now it might be hard to think of something at first. But consider that the God of the Universe is not obligated to do anything for us, and then you may begin to realize how very much He has shown His love for you already.
1 Thessalonians 5:18 says "give thanks in all circumstances; for this is God's will for you in Christ Jesus."  Go ahead. Live out His will for your life by thanking Him in all things, even the difficult things. And I'd love if you'd list below just one thing He's given you that convinces you that He is truly good. I'm sure it will encourage me and anyone else reading this.
(For more on understanding and relishing the goodness of God, see my book, When God Pursues a Woman's Heart, now on sale for just $9.99 each (plus shipping) through the end of July only.)