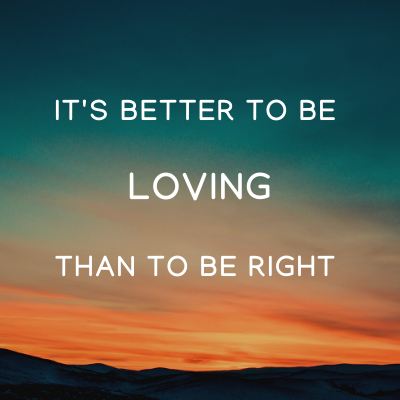 My husband and I were running on a local trail recently. As we increased our speed up a hill, an older man who was walking down that hill with his dog cheered us on by saying, "Good job, guys. Way to go… Pandemic strong!"
I like that expression. Pandemic strong. But then I started thinking about what it really means to be strong during this time.
To be strong physically so our bodies can fight the virus? 
To be strong mentally and emotionally so we don't succumb to the debilitating thought process that can take us down a dark road toward depression? 
Or are we truly strong when we are compassionate, grateful, and expressing hope and love toward others?
In this pandemic, few people have hope. In this volatile election year (no matter how it turns out), few people want to face the future in this country. Most people I know want to hit a fast forward button on 2020 right now and skip to a new year (and I don't blame them).  People are fearful of the virus, of losing others to the virus, and of what life in our country and around the world will look like in a year or two — socially, politically, medically, educationally, and economically.
When it comes to being physically strong much of that is genetics (what God has blessed us with), combined with some hard work (through self-discipline and exercise) and common sense (when it comes to keeping oneself healthy). But when it comes to being strong in other areas I can't help but think of God's definition for strength, which is found in His Word.  
The Apostle Paul said in 2 Corinthians 12 that God's power is perfected in our weakness and "Therefore I am well content with weaknesses, with insults, with distresses, with persecutions, with difficulties, for Christ's sake, for when I am weak, then I am strong" (verse 9). We are also told in the Bible to humble ourselves in the presence of the Lord and He will exalt us (James 4:10). We are told that when we depend on Him He goes to bat for us and does through us what is beyond us. And we are told to abide in faith, hope and love "but the greatest of these is love" (1 Corinthians 13:13).
 Being strong does not being better than others, being forceful, being right, or being opinionated. Being strong means being humble. So, how can you and I be pandemic strong to all of those around us?
Be loving.
When others feel differently about this virus than you do, be loving. You don't know their health history, their concerns, or who they may have lost.
When you disagree with someone's views, opinions, or what they consider facts, be loving. You could be as wrong as you think they are.
When others express different political views, be loving. It's better to be loving than to be "right." 
When someone else is angry or adamant about an issue, be loving. Assume you have no idea what they have experienced or what pain they might be going through right now. 
Jesus said the world will know we are His followers not by our political views, nor by our theology, nor by our differences in doctrine or our personal values. Jesus said others would know us by our love. Period. 
Jesus couldn't have said it more simply: "Your love for one another will prove to the world that you are my disciples." (John 13:35 NLT). 
Be pandemic strong by being humble, compassionate, and above all, loving. For "the greatest (and strongest) of these is love."