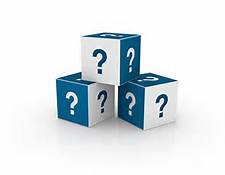 We often have questions of God. Questions like: Where are you? Why did You allow this? and What kind of good can come out of this?
Yet God has questions of us, as well. Not because He doesn't know the answers. He knows all things. The questions God asked throughout Scripture – in the Old and New Testaments – were to get usto think, to repent, and to return.
God's first question was to Adam in Genesis 3:9: Where are you? And all the other questions He asked of mankind were similar, as if to say What is going on in your heart? Who are you listening to? And What are you believing about Me that is not true? Here are five questions Jesus, God in the flesh, asked in Scripture, and how those questions still apply to you and me today:
Who do you say I am?
Many people were confused about Jesus' identity. Some people were saying He was Elijah. Others said He was Jeremiah or a prophet. Some believed He was a good teacher or a great magician. Jesus asked this question of His followers in Matthew 16:15, not for His own affirmation, but because who they believed He was would make all the difference in their lives. He wanted them to be able to answer the question accurately.
Who do you say that Jesus is? A good man? A great teacher? One of many ways to heaven? Or do you say He is the way, the truth, and the life (John 14:6), as Jesus described Himself? I want my answer to be like Peter's as recorded in Matthew 16:16: "You are the Messiah, the Son of the living God." Or, may it be more personal, like Thomas' declaration in John 20:28 (but without having to "feel" Jesus to know He is real): "My Lord and My God!"
2. Do you believe?
Many people came to Jesus asking for something. A miracle. A healing. A free lunch. Jesus challenged them with this question to expose their motives. Did they want a handout or did they truly believe Who He was and what He could do?
When we come to God with our shopping lists, the question that remains on Jesus' heart is "Do you believe?" Jesus said in Matthew 21:22: "If you believe, you will receive whatever you ask for in prayer." Let's not be like the double-minded one in James 1:6-8 who doubts, and is "like a wave of the sea blown and tossed by the wind." May our response to Him be like that of the demon-possessed boy's father who replied honestly in Mark 9:24: "I do believe; help me overcome my unbelief!"
3. Do you want to get well?
This seemed like an odd question for Jesus to ask a man who had been an invalid for 38 years. But Jesus wanted to know if the man – who had been lying by the pool of Bethesda waiting to be cured by a Spirit that would occasionally stir up the waters – knew what he wanted. That man might have been so wrapped up in his unfortunate situation that he identified himself as "the one who has been here the longest" or "the one who was the worst off" (John 5:1-15). If Jesus cured him, who would he be?
When we complain to God about our circumstances or give Him excuses why we are still in the same place, spiritually or emotionally, year after year, perhaps the question He still aims at our hearts is Do you want to get well? Do you want to move forward, spiritually? Do you want to make progress emotionally? Do you want to go to a new place where God can be your all-in-all, not the situation that you have let define you? May our response to His question be: Lord Jesus, I want You. Open my eyes to see You for Who You are. Open my ears to hear Your voice. Heal my legs so I can follow You. Heal my heart so I can love You more.
4. Why are you so afraid?
In Matthew 8:26, Jesus asked His followers why they were so afraid their boat would overturn on account of some wind and waves, especially since He was right there in the boat with them. Certainly if the Son of God was in their midst, they would safely get to the other side of the lake.
You and I have Jesus with us in every circumstance we encounter. Furthermore, He has promised to never leave us or desert us (Hebrews 13:5). So, what are we so afraid? I want my answer to be Forgive me, Lord, for fearing that anything is stronger than You or outside Your control.
5. Why did you doubt?
It's easy to believe in God when we're asking for our daily bread and for God to bless our jobs and keep our families safe. But what about when God asks you to do the impossible?
When Jesus' disciples saw Jesus walking on the water in the midst of a storm they were terrified and thought he was a ghost. Then Peter said "Lord, if it's you tell me to come to you on the water." (Matthew 14:26). Jesus told him to "Come." Scripture tells us "Then Peter got down out of the boat, walked on the water, and came toward Jesus. But when he saw the wind, he was afraid, and beginning to sink, cried out, "Lord, save me!" Immediately Jesus reached out his hand and caught him. "You of little faith," he said, "why did you doubt?" (verses 29-31).
Are you still doubting Jesus after what You've seen Him accomplish in the Scriptures and in your life? If Jesus can walk on the water, turn the water into wine, and give you living water, surely He can keep you from the waters that threaten to rock your boat.
Do you struggle with answering any of these questions of God's? I'd love to hear it in the comment section below. And watch for "5 More Questions Jesus Asked" on my blog next week.