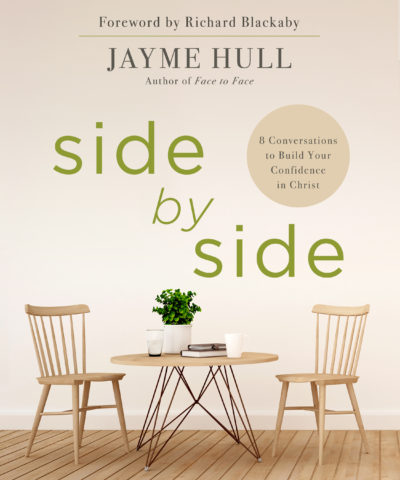 Have you ever wondered if God can really hear you?
All I ever do is listen to other people. Can you relate? As if your actual job description is "sounding board for other peoples' problems"?  You listen to your family chat away, or you hear about the drama at work for hours at a time. But what about you? You have thoughts and stories to share, but it doesn't feel like anyone is listening. Not even God.
People ask me if mentoring really matters. They don't see how talking about life with a mentor can make a difference, but in Malachi 3:16-17, we find God enjoys listening in on our conversations.
"Then those who feared the Lord spoke with each other, and the Lord listened to what they said. In his presence, a scroll of remembrance was written to record the names of those who feared him and always thought about the honor of his name. "They will be my people," says the Lord of heaven's Armies, "on the day when I act in judgment, they will be my own special treasure. I will spare them as a father spares an obedient child" (Malachi 3:16-17, NLT).
God cares about what you care about. When you sit down with a brother or sister in Christ to talk about Him, He does more than listen. He writes it down.
God takes notes on your conversations.
Take a moment for that to sink in. We're not talking about an award-winning actor or a New York Times bestselling author or the leader of a Fortune 500 company. We're talking about God, who spoke the sun into the sky, who wove your DNA together, who keeps the universe spinning. He knows your thoughts, your dreams, your future. He can do anything—literally. When you open yourself to another person (especially your mentor) about your faith, share your heart, encourage someone else, confess your weaknesses, or pray with another believer, God pays attention. To you.
How does this make your feel?
What's the first thing you would tell God if you knew for sure He was listening?
When you make a point to have intentional conversations with others, purposefully honoring God's name, directing others to His Word, sharing about His power and character, He listens. He hears.
God is all about relationships. In the Old Testament, God made a point of building relationships with His followers through signs, prophets, miracles and personal visits. He hasn't changed. Relationships still come first with God, and He wants you to have a relationship with Him. He also wants you to have mentoring relationships with others believers, too.
You don't have to do life alone. We've learned, starting in Malachi 3:16, God cares about your conversations so much He takes notes. Verse 17 tells us He sees you as His most precious jewel, and He values you more than you can imagine.
You are a beautiful book in God's amazing library of grace, and your story has a good ending.  God's Word instructs us to share our story (see Psalm 96:3, and Joel 1:3).  Everybody has a story. We all start somewhere, and we're all on a journey of becoming something different from when we started. Sharing our story with the next generation can be scary at first, but nobody else has lived our lives. How can the next generation grow in their faith and experience God unless you listen, encourage and pour into them and share your God story?
God does not require anyone to have a seminary degree or years of experience mentoring or leading others. Your role is simply to be:
A Christ-follower, who is further down the road in your walk with the Lord and still growing spiritually
A good listener and willing to share your God stories
Available to come alongside the next generation to guide and encourage
A follower of God's agenda and not your own
As a Mentor to another woman you are presenting the truths in God's Word and intentionally being present in others' lives. You are relying on God to move and stretch the other person into becoming the person God created them to be.
I believe God is searching for people who are willing to become mentors to the next generation. Will you join me on this mentoring journey and begin a new mentoring relationship today?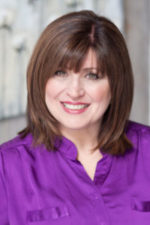 Leave your response in the comment section below, along with the U.S. state where you live, and Jayme will choose two winners to receive a copy of her new study, Side by Side. (U.S. residents or those with American Post Office boxes only, please.)
Today's article is an excerpt from Jayme's new Bible Study, Side By Side: 8 Conversations To Build Your Confidence In Christ. In this 8-Week study, Jayme provides inspiring stories, specific ways to dig deeper into God's Word, and discussion questions for conversations to apply to your life and in your mentoring relationship. For more on Jayme and her resources to help you grow in your relationship with Christ and others, see  www.JaymeLeeHull.com.