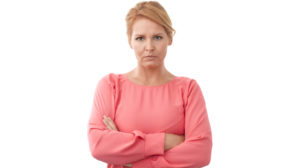 I'm no stranger to drama.
I wish that weren't so.
I wish I could tell you that there has never been a dramatic day in my life and that I have never, personally, played into drama, contributed to drama, or let drama control my circumstances or responses.
But then I'd be lying to you. And that would be more drama.
The truth is, like you, I know drama. I have lived and breathed it – and even abhorred it –because I live in a world where drama happens. And because I see it in the thousands of women I work among and minister to every year.
None of us sets out to be drama but it can happen. Our upbringing, personality, and baggage from past wounds can trigger dramatic reactions that make you and I the inevitable drama queen.
Here is a way to assess your drama factor.  Do any of these statements describe you?
I don't adapt well to change.
I tend to react emotionally to the unexpected, and think more clearly a little later.
I've been known to "fly off the handle" at times
I tend to have high expectations of others, especially those closest to me
I am easily offended.
I have a hard time forgiving others.
It bothers me when I'm misunderstood or misrepresented.
I'll do anything to try to help someone.
I have a strong need to be treated fairly.
I try to avoid confrontation as best I can.
I sometimes feel like I need to please everyone.
I get frustrated when I can't please everyone at the same time.
I'm the kind of person who speaks my mind, even when it offends.
If any of those statements describe you,  that isn't necessarily a bad thing. In fact, it means you're pretty much like every other breathing woman on this earth – you have emotions and sometimes struggle with how to express them. But you don't  have to stay that way. You and I can learn how to respond, rather than react, to what life brings us so that we can dial down the drama, diffuse it, or eliminate it altogether.
Not all drama is because we bring it on ourselves. We can be near someone who erupts, or the target of a slanderous campaign, or the victim of a passive aggressive person who is taking out their frustrations on us. Or sometimes we are broadsided with a diagnosis or a disappointment or a chain of events that has us scrambling to keep our sanity.
Whether our drama is the petty stuff (like being the subject – or perpetrator – of gossip, or having a bad day)  or the truly painful stuff that catches us off guard (like a cancer diagnosis, the ending of a friendship, or suddenly losing someone we love),  how we respond makes all the difference – or all the drama – in the world.
You and I often can't control our circumstances, but we can always control how we respond to them. Stay tuned as my next several blogs, based on my new book, Drama Free, will show you how. (Drama Free: Finding Peace When Emotions Overwhelm You is now available in my store. The complete 32-question test for "Assessing Your Drama Factor" is available in the book's introduction.)