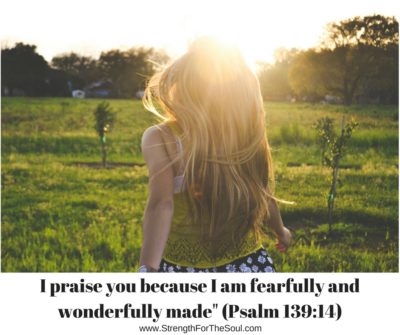 Would you like to spend this summer growing closer to the Lord, experiencing His presence, falling in love with His Word again?
Whether you plan to visit the beach, camp in the mountains, or enjoy a quiet staycation in your own backyard, here are five ways to jumpstart your spiritual life in the next month so you can truly enjoy the Son this summer:
Meet Him in the Morning – Throughout the Psalms, the songwriters declared that they met God "in the morning." Try meeting Him in the same place each morning this summer with a cup of coffee or tea, your Bible, and an open heart to hear Him speak through His Word. While you may start this habit out of obligation, you may soon find you come to Him each morning out of inspiration. By end of summer, you may find yourself thinking, I can't wait to meet Him in the morning.
Gain Wisdom While Walking– The Bible is full of wisdom – especially in the book of Proverbs. And there's no better way to learn and store biblical wisdom in your head this summer than to listen while you walk. Download a Proverbs podcast (from TheBibleStudyPodcast.com or LearnOutLoud.com) and gain wisdom with every step you take. In addition to counting your steps this summer, you may find yourself reciting Scripture, too.
Plan a Prayer Picnic – Jesus often "withdrew by Himself to pray" (Matthew 14:13). Plan a day to unplug from all your devices, withdraw to a quiet place, and spend time communing with the Lord. Bring your Bible, a sack lunch, a devotional book (a few of mine are deeply discounted in my website store through the end of July) and a picnic blanket so you can spend literally hours out by yourself with just you and your Maker. (Don't forget the sunscreen!)
Start an Evening Reflection — In Genesis 5:22-24, we learn that Enoch "walked with God" for 300 years before God whisked him off of this earth. (Pretty cool, huh?) Ever wonder what they walked and talked about? What if you started walking with God in the cool of the evening for 30 days this summer? When we take time to slow down and reflect on the day, and we invite God into our reflection, we allow Him to teach and transform us. When you add movement (like walking) to the mix, you keep your mind fresh and your body healthy. Start a summer habit of an evening walk through your neighborhood with your spouse, an early evening stroll on the beach, or (if you're immobile this summer) an evening reflection time sitting near your living room window when the house is quiet.
Practice Gratitude– Every day this summer say aloud three things you're thankful for. Share them with your family or loved ones and invite them to join you in practicing an attitude of gratitude. First Thessalonians 5:18 says "give thanks in all circumstances; for this is the will of God in Christ Jesus for you." Stretch yourself by including in your list one or two things that don't necessarily look good to you right now. That is obediently being thankful in all things, not just the good things, as you trust God to work them for good in your life (Romans 8:28).
Which one of these will you focus on this summer?  I'd love to hear it in the comment section below.
Don't forget to check out 6 of my titles that are deeply discounted in my website store, including Women on the Edge, 10 Secrets to Becoming a Worry-Free Mom, and Drama Free  — each only $5  plus shipping through the month of July only. Get them to read now or stock up for your Fall Bible study or book club.