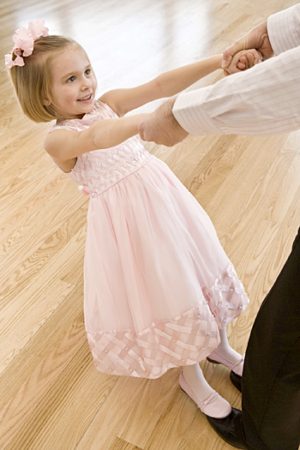 If you have wounds in your life because of a less-than-perfect father you are not alone.
Through the years, I've heard stories of absent fathers, abusive fathers, emotionally distant fathers, and demanding or controlling fathers, all of which can negatively impact our perception of our Heavenly Father.
Scripture says God's ways are "perfect" (Psalm 18:30) and that He is a "faithful God who does no wrong" (Deuteronomy 32:4). That makes Him the perfect Father, something none of us on earth had.
If you had a father who was approachable, loving, and had your very best in mind, you had a blessing — a glimpse of what your Heavenly Father is like. But if you didn't have any or all of that, God – as your Heavenly Father – is waiting to more than make up for that. Here are just 5 ways God is the perfect Father:
He is always approachable.
God never has a bad day, is never in a sour mood, and is never too busy or distracted for His child. When you are in relationship with His Son, Christ Jesus, you have complete access to your Heavenly Father's ear, His heart, His focused attention. Hebrews 4:16 tells us we can "draw near with confidence to the throne of grace, so that we may receive mercy and find grace to help in time of need."
Furthermore, Psalm 121:3 tells us that God will not let our feet slip because He never slumbers. And in Psalm 138:3, David sang "When I called, you answered me; you greatly emboldened me" letting us know God is never too busy to hear our cries and come to our rescue.
    2.  His patience and kindness never runs out.
If you've ever felt you used up whatever patience or kindness your dad once had, you don't have to worry about overextending your Heavenly Father. Psalm 103:17 says "from everlasting to everlasting the Lord's love is with those who fear him, and his righteousness with their children's children." And Psalm 106:1 says "for he is good;
his love endures forever."
That means not only that God's patience and kindness never wear out, but that God's ability to forgive you never wanes either. Psalm 103:12 assures us "As far as the east is from the west, so far has He removed our transgressions from us." That means your Heavenly Father also never holds a grudge or brings up your past.
    3. He will never withdraw His love.
Since there was nothing you could do to earn your Heavenly Father's love, there is nothing you can do to lose it. Romans 8:38-39 tells us "Neither death nor life, neither angels nor demons, neither the present nor the future, nor any powers, neither height nor depth, nor anything else in all creation, will be able to separate us from the love of God that is in Christ Jesus our Lord."
In other words, no circumstance, seen or unseen power, person, action or inaction on your part can separate you from God's love. That is powerful. And that is a promise that only your Heavenly Father has the power to fulfill. Every person on this earth who claims to love you and never leave you will still be separated from you (at least temporarily) through their death or yours. But God's Word promises that even in death there is no separation from God's love – ever (2 Corinthians 5:8).
      4.  His timing is perfect.
God doesn't make mistakes. Nor does He forget. And unlike human fathers, His timing is always perfect. When He withholds something from you, it's not necessarily because He's angry or punishing you, or just not listening to the concerns on your heart. Scripture tells us in Psalm 84:11, "No good thing does He withhold from those who walk uprightly."
If you're walking uprightly and you're asking God for a good thing and He's not delivering, it either isn't truly good for you, or it isn't time. Trust Him. Trust what He knows. Trust His timing. And trust the process He's allowing you to go through. He knows how to give good gifts to His children (Matthew 7:11) at just the right time.
  5. He knows you intimately.
It is one of the deepest needs of the human race. To be intimately known.Yet sometimes we hide who we really are out of fear that someone may reject us or lose interest in us when they discover what we are really like, weaknesses, insecurities, and all.  Scripture says your Heavenly Father knows you intimately.
In Psalm 139, David said "You have searched me, Lord, and you know me. You know when I sit and when I rise; you perceive my thoughts from afar. You discern my going out and my lying down; you are familiar with all my ways" (Psalm 139:1-3). God knows your thoughts before you think them, your words before you say them, and your actions before you carry them out. And with all that intimate knowledge of you, He continues to love you like the perfect Father.
What characteristic of your Heavenly Father's is most precious to you? I'd love to hear it in the comment section below.