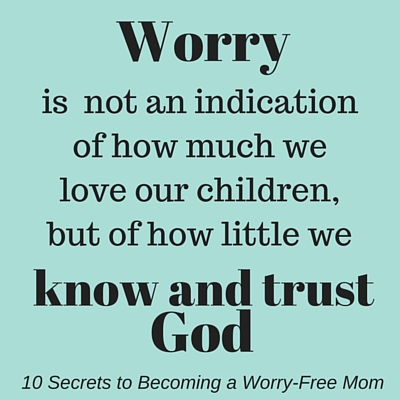 I'd love to give you ten minutes of encouragement on how you can be a worry-free mom. And if you don't have kids, I'm sure it will help you with other areas of your life that you worry about.
I'm posting for you today a quick-moving, 10-minute interview of mine with Rick Probst and Dan Ratcliffe at Faith Talk LIVE Radio. To hear a few secrets and a few amazing stories of what God does for those who trust Him with their worries, click HERE.
And then….leave me a comment — or question — and  you'll be entered into another drawing for a free copy of my newest book, 10 Secrets to Becoming a Worry-Free Mom (U.S. residents only, please).
Talk to you soon!