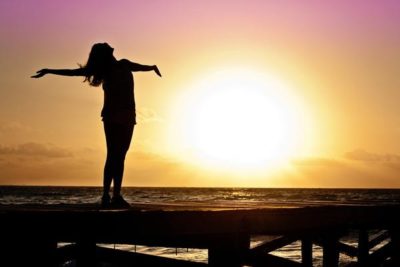 Do you ever think about what God is writing about YOUR life in the eternal realm?
I had the opportunity to talk to several people over the past week about the story that God is weaving through their lives. Many of them felt compelled to write their stories through blogging or book form. One of them is already painting stories. Another one of them is taking photographs of the romance of the relationship with God that she experiences every day.
It occurred to me that we don't have to be writers to find a way to tell our story – His story — of where He has met us and what He continues to do in and through our lives. We can simply live with the awareness of who He is and what He is doing and let it shine through our abilities and our daily surrender to Him.
Do you work with children? If so, I imagine You see His handiwork every day in the unique way He has created those little ones.
Do you manage people? If so, you probably see Him working through you, every day, giving you His wisdom and guidance as you seek to lead people with integrity.
Are you helping to raise your grandchildren or caring for an elderly parent or spouse? Your story – and how God can work through it – is not lost on your situation. He knows exactly what you are dealing with and already sees the divine appointments you are living out to make an eternal difference in other people's lives.
No matter where you are or what you feel your lot is in life, you have a story. It was written out for you before the beginning of time. And, according to Ephesians 2:10, you are His workmanship – His handiwork, His masterpiece, His poem – "created in Christ Jesus for good works which God prepared beforehand that you should walk in them" (NASB). In other words, He already knows exactly where to display you for His ultimate glory as you yield your circumstances and your God-given abilities to Him.
If you are frustrated with where you are in life, and thinking that God is not using you or your abilities for His purposes, think again. He will not waste a wound or experience of yours as long as you hold it with an open hand before Him and say "I'm Yours, Lord, for whatever you have in mind."
What is the story He is weaving through your life today? Let me know in the comment section below and I'm sure it will encourage and inspire my readers to look more closely at what God is doing in and through them, as well.
For more on God's dream or purpose for your life, see my book, When a Woman Discovers Her Dream,  on sale for the readers of my blog THIS WEEK ONLY (or while supplies last) for just $8.99 plus shipping.