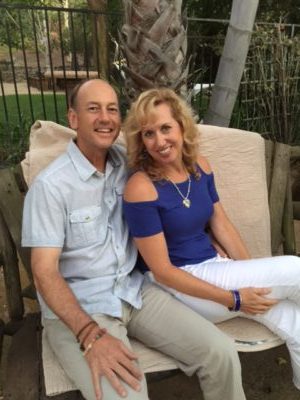 Monday marked my husband's and my thirtieth wedding anniversary.
Thirty years!
I'd love to tell you it's been one long honeymoon. But if you've read any of my books you know that I readily admit that marriage is messy. Marriage is difficult, at times. And marriage is one of the tools God uses to make us more like Christ.
After 30 years, I've learned that marriage is about two people with two different upbringings and personalities who start off gung ho about God's purpose for them being together. But after life sets in, and disappointments arise, and our flesh shows up more often than we'd like to admit, we have to remind ourselves of three things:  God is good. He can be trusted. And He makes no mistakes (Psalm 18:30).
Five years ago, I published 25 things I've learned in 25 years of marriage. Today, I want to repost that and add another five lessons from the past five years. Here are the top 30 things I've learned during 30 years of marriage to prayerfully encourage you to press on, too:
The greatest way to show love to my spouse is to imitate the way God has shown love toward me — unconditionally and sacrificially.
Instead of praying "Lord, please change my husband" a much more effective prayer through the years has been, "Lord, please change me."
Quality time cannot always be a replacement for quantity of time. In a marriage, you really need both.
God must come first, then spouse, then the children. And this order can easily get reversed.
There is wisdom in learning to let things go.
There is freedom in being able to forgive, even if your spouse has not yet said "I'm sorry."
To be humble in marriage is to  say, "I'd be honored if you would still love me."
To be a servant in marriage is to say, "I don't deserve you" rather than the other way around.
Simple acts of love keep two people knitted together.
"Never let the sun go down on your anger" is much easier said than done. One must be deliberate and intentional to let things go before ending the day.
Not EVERYTHING needs to be talked through. (This was a difficult one for me, at first.)
A wife needs to look to God to be her "Husband" rather than looking to her husband to be "God" (Isaiah 54:5).
To die to self in marriage means to put the other's interests, preferences and needs IN PLACE OF (not just above) your own.
"Love is blind" is not a bad thing when you choose to be blind to the less flattering traits of your spouse
God is the Only One who can fulfill me at every level. Therefore, it is unfair for me to expect my husband to be my all-in-all.
I cannot change my spouse. I cannot change myself,  either. God is the One who works transformation in individuals and marriages.
My trust is ultimately not in my spouse, but in my Savior.
If I say "this is un-fixable" I'm really saying "God can't fix this."
A marriage does not rise and fall on how much we can trust a person, but on how much we can trust God.
God is even more committed to my marriage than I am.
My ability to glorify God as a woman is directly related to my ability to glorify God as a WIFE.
Being my husband's wife is my most important ministry.
Instead of looking for what the marriage (or your spouse) can do for you, look for what you can do for your spouse.
Focusing each day on "making a memory" sure  beats "keeping a record of wrongs."
The greatest (and most challenging) definition of marital love is found in First Corinthians 13:7 (NASB):  Love "bears all things, believes all things, hopes all things, endures all things."
There is much marital wisdom in Proverbs 19:11: "it is to one's glory to overlook an offense.
Grace is the glue that holds the two of you together — God's grace toward each of you and your grace toward each other.
The best way to get back those "honeymoon years" is to respond to your husband the way you did when the two of you were honeymooners.
It is wise to reframe your words to sound less like accusations, and more like affirmations.
If you were convinced God drew the two of you together when you married, and you committed your marriage to Him, you can be assured that God didn't change His mind if one of you does. He still knows what He's doing…even after 30 years!
How long have you been married and what's your best marriage advice? I'd love to hear it in the comment section below.
(In celebration of my 30th wedding anniversary,  I'm offering my newest book, 12 Ways to Experience More with Your Husband, THIS WEEK ONLY for just  $10.99 each — an investment in your marriage that will reap lasting rewards.)