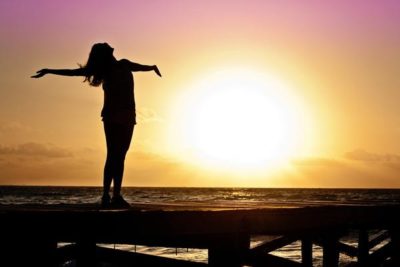 I heard my pastor say recently that, as humans, "we are as porous as sponges."
"We are so vulnerable to whatever will fill our tanks," he said.
I've been thinking a lot about that lately.
You and I get offers, everywhere, to be filled up with something.  We make choices, every day, of what we will fill our minds, hearts, and bodies with:
substances to help us cope with life
food, or other cravings to satisfy our stomachs
applause and accolades to make us feel significant
activities and busyness to give us a sense of worth
fear, doubts or anxiety
a preoccupation with ourselves
Yet, if you and I are not filled up with Jesus, we're getting filled up with something less satisfying, something that will ultimately destroy us because we've neglected to fill ourselves with the Only One who satisfies.
Paul prayed that the Ephesian Christians would experience Christ dwelling in their hearts through faith and know the love of Christ so much that they'd be "filled up to all the fullness of God" (Ephesians 3:17-19).
Now, that's what I want to be filled with. God. His Word. His hope. His likeness.
The Bible tells us to be filled with:
the Holy Spirit (Ephesians 5:18)
the fruit of righteousness which comes through Jesus Christ (Philippians 1:11)
the knowledge of His will in all spiritual wisdom and understanding (Colossians 1:9)
What would you like to be filled with? What do you want overflowing out of you like a gushing fountain?
Would you join me this week in my desire to "soak up" all of God? Then share with me the longing of the Psalmist's that he expressed in Psalm 84:2: "my heart and my flesh cry out for the living God."
Come thirsty. Drink deeply. Live freely, my Sister Sponges, as you soak up the Living Water (John 4:13-14).
For more on soaking up God and His Word, see my books, Letting God Meet Your Emotional Needs and God's Whispers to a Woman's Heart.