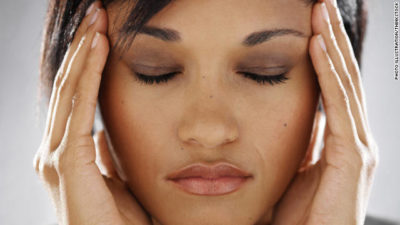 It's easy to be a woman on the edge at Christmas. After all, there's so much to do, and so much to buy,  and — good heavens — so much to eat! 
It's a fact, women tend to be stressed out during Christmas time, more so than at any other time of the year. Probably because we're focusing on our finances, or our full schedules, or that inevitable weight gain that happens this time of year.
But you can avoid going over the edge, and instead, experience Christmas as an extra special time of making memories with your Maker, and cherishing special times with your family. It's all about refocusing your heart and mind and remembering three principles that can get you through the Christmas season feeling recharged, refreshed, and refueled.
Rely on God for your Emotional Support
With so much to do prepare for the holidays, it's natural for you and me to rely on people around us to notice when we're overwhelmed, offer a helping hand, or just lend some encouragement and support. The problem is, at this time of year, everyone else around us tends to be as busy as we are. These are the times to go to God in prayer and pour out your heart before Him. Scripture says God understands our thoughts from afar (Psalm 139:2) and He is a refuge for us when we need to pour out our hearts to Him (Psalm 62:8). When we look to others to understand what we're going through, we are often disappointed. When we depend on others for emotional support or a kind word to keep us going, we tend to feel let down. But God, your Maker, knows and understands what you're feeling. Go to Him in prayer. Talk to Him about how you feel. And be encouraged knowing He hears, He cares, and He is in control.
Refresh Yourself in God's Word
I remember waking up one morning, about this time of year and thinking "I don't feel like facing this day. I don't feel like doing everything on my to-do list. I feel like I'm running on empty." So I went to the songs of Scripture that morning and noticed a pattern. In all 150 of the Psalms, the phrase "I will" was sung 140 times. Asaph sang "I will mediate on all Thy works…I will remember your deeds" (Psalm 77:11-12). David sang "I will come into your house, in reverence I will bow down" (Psalm 5:7). And when David felt like he was being defeated, he said "I will know that God is for me… I will not be afraid" (Psalm 56:9-11). The songwriters weren't saying "I think" or "I should" or "I feel." They kept saying "I will."
That made me realize that whether I feel tired or not, whether I am motivated or not, I need to do something to allow God to infuse energy into my day and help me not to feel so run down. And the first "I will" that I incorporated into my life that morning was Psalm 119:16: "I will not neglect your word."
What I found, as I began going to God's Word in the morning – primarily the Psalms – was that Scripture became a spiritual source of energy for me, to get me through the day. Second Timothy 3:16  says that "All Scripture is God-breathed…." Reading it is like getting a "breath of fresh air" from the Living God – a "second wind" to get you through your day!
Remember Your Priority Relationships
Finally, when we remember what's most important in life — and at this time of year — it can keep us from stressing out. We were made to love God and enjoy Him forever. And Jesus said the greatest commandment was to love God with all our heart, mind, soul and strength, and love others as ourselves (Matthew 22:37-39). That means that all you think you have to do, and all the money you feel you have to spend, pale in comparison to the people right in front of you.
As you start to stress, ask yourself these questions:
What is most important: The project or the person I'm neglecting in order to get it done?
The perfectly-decorated house or my children who want me to play with them?
The amount of money I spend on someone, or the time I'm willing to spend with them?
In your busyness this Christmas, don't neglect the One this season is all about. And don't neglect the loved ones He has given you to share your life with. As you prioritize people over productivity, you'll find it's easy to let some things go.
At this time of year, what better gift to give the Lord Jesus (whose birthday it is) than the gift of a quiet (not stressed-out) heart that says "I love You" and "I love this season in which I can celebrate You!"
What stresses you out around the holidays? And what one thing will you do to keep from being a woman on the edge this Christmas? I'd love it if you shared it in the comment section below.