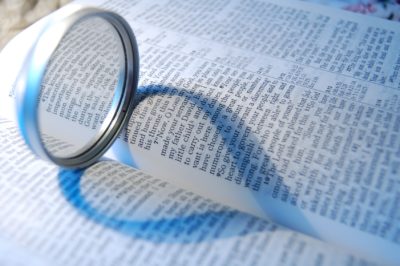 It's natural for us to feel like we're running on empty as the holidays approach.
I remember waking up one morning, about this time of year, and thinking "I don't feel like facing this day. I don't feel like doing everything on my to-do list. I feel like I'm running on empty."
It was then that I turned to the Psalms in Scripture.
I remembered that the songwriters felt many of the same emotions I did, and if I wanted something to fill me up and fuel me up, that would be the place to go. There in the Psalms I noticed a pattern. In all 150 of the Psalms, the phrase "I will" was sung 140 times. Asaph sang "I will mediate on all Thy works…I will remember your deeds" (Psalm 77:11-12). David sang "I will come into your house, in reverence I will bow down" (Psalm 5:7). And when David felt like he was being defeated, he said "I will  know that God is for me… I will not be afraid" (Psalm 56:9-11). The songwriters weren't saying "I think" or "I should" or "I feel." They kept saying "I will." They expressed a sense of determination.
That made me realize that whether I feel tired or not, whether I am motivated or not, I need to do something to allow God to infuse energy into my day and help me not to feel so run down. And the first "I will" that I incorporated into my life that morning was Psalm 119:16: "I will not neglect your word."
What I found, as I began going to God's Word in the morning was that Scripture became a spiritual source of energy for me, to get me through the day. Second Timothy 3:16 says: "All Scripture is God-breathed…." Reading it is like getting a "breath of fresh air" from the Living God – a "second wind" to get you through your day!
Go ahead…try it …first thing in the morning, or on your coffee break. Start in the Psalms — or the Proverbs — and  read through a chapter — or several — and see if it doesn't make a difference in your day.
I'd love to hear from you which portions of Scripture fuel you up and fill you up so you're no longer running on empty.