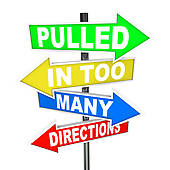 I know how you feel.
Life seems to be going in a million different directions. There are so many things for you to do in so little time.  Kids are pulling at you or your job is pushing you. Responsibilities abound. And there's only one of you.
I, too, know what it's like to feel like you're running on empty.
I hit that place in life about 7 years ago and was able to learn some things while there and bounce back….with a fresh perspective and momentum. Whether you are in full-fledged burnout, attempting to deal with stress in your life, or just desiring enough energy to get through your day, I want to offer you what helped me get back my fire, fervor and fuel. And this will prayerfully keep you from returning to a stage of burnout as well.
In this 12-week blog series, I want to help you get back your fire, fervor and fuel by sharing with you tips from my book, When You're Running on Empty. The goal is that each week you can find what you need to keep focused in your mind, fit in your body and fresh in your soul.
But before we get started, I invite you to take a look at some of the symptoms of burnout — or excessive stress —  to see if you're there.
A doctor-friend of mine defined burnout for me…and it's a definition that describes many of us:  "Burnout manifests itself in a certain activity you're doing to the point that you've emptied the battery out." He said about 50 percent of the population suffer from burnout at some point in their life, 10 percent at any given moment .
See if any of the symptoms of burnout describe you:
chronic fatigue (exhaustion, tiredness, a sense of being physically run down.
difficulty sleeping (waking in the middle of the night and finding yourself unable to return to sleep)
decreased concentration (can't finish things)
anger at those making demands
self-criticism for putting up with the demands
cynicism, negativity, and irritability
a sense of being besieged
exploding easily at seemingly inconsequential things
frequent headaches and stomach aches
changes in appetite resulting in weight loss or gain
shortness of breath
increased irritability (men tend to get angry more; women tend to cry more)
social withdrawal
depression
feelings of helplessness
Maybe you can relate to a few of those. Maybe you identify with several. My doctor-friend says some cases of burnout or exhaustion require medication. Some require counseling. And mostly all of the cases require a change of environment to get the balance they need in their life. That one was mine. I needed the balance. Too much striving, not enough trusting. Too much work, not enough rest. Too much expenditure, not enough filling. It was time for something to change.
Beginning next week, I will give you one suggested "change" for the next 12 weeks that will prayerfully help you get back to the place in life where you realize you were created to love God and enjoy Him forever…not work your tail off and find yourself exhausted at the end of every day, with nothing to show for it.
For this week, though, make Psalm 90:12 the prayer for your life: "Teach us to number our days,  that we may gain a heart of wisdom."
And feel free to ask me your questions or share how you have kept yourself from running on empty.