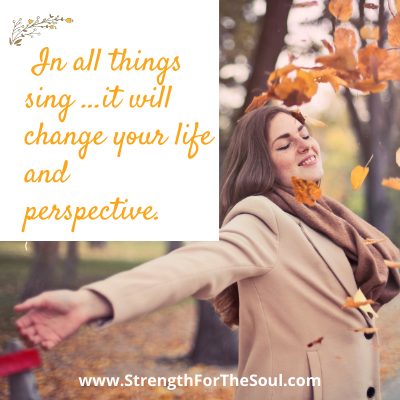 Stress—whether it's physical, emotional, relational, or financial—can take its toll on any of us.
But you can stay healthier this year if you know how to handle it—or prevent it from rearing its ugly head.
I used to find myself reaching out to my husband or my grown child to get the relief, encouragement, or support I needed to get through stressful times.
"If you can just give me support and understanding I can get through this," I would say aloud, in an exasperated tone.
But I've learned, through the years, that having certain emotional expectations on others–and voicing them in the wrong way–can backfire.
You and I can push our marriages over the edge and our children out the door if we let them know they are not meeting our emotional needs or expectations at a time when they might be dealing with multiple frustrations or stress of their own.
There have been many times in the past 30 years that I've had to make a conscious decision to not lay my expectations on those closest to me when I've felt particularly stressed, regardless of the source. And as I began to take my troubles and stressful times to God first, I found that I was not only more able and stable to deal with whatever came my way, but I could help others in my family through whatever they were going through, as well.
When stress starts creeping into your life, practice these "Three T's" that I learned years ago to stay strong during difficult times:
Tell God First. Sometimes you and I need to vent or just talk aloud about how we're feeling. But our frustrations can come across as accusations or complaints if we're not careful. And since it is natural for those who love us to try to find the problem and fix it, when we just wanted someone to listen, it's better to go to God with the venting first. Sure, God already knows what you're going through and going to say. (Psalm 139:4 says "Before a word is on my tongue you know it completely, O Lord.")  But by telling God first all that is on your heart and mind, you are allowing Him to be the "buffer."
Trust God's Promises. The Bible is full of God's promises about His provision and protection. So when we become troubled about finances, or other issues, we can find comfort just by remembering some of God's encouraging words to His people. In Philippians 4:19, Paul says, "And my God will meet all your needs according to his glorious riches in Christ Jesus." And Romans 8:28 tells us "…in all things God works for the good of those who love him, who have been called according to his purpose." Keep stress sidelined by banking on the promises in the Bible and taking God at His Word.
Thank God Constantly. No matter what the situation, there's always something to be thankful for. One of my friends was discouraged that her husband's new job didn't pay as well as his previous one. But some income was better than none. Another friend complained about her teenage son's disinterest in school and his unwillingness to "apply himself", yet he was still very interested in his church's youth group. We can become people of praise with a contagious positive attitude when we obey God's command in 1 Thessalonians 5:18 to "give thanks in all circumstances."  I love to paraphrase that verse as: "In all things, sing." A thankful person –whether you're a spouse, parent, or friend—is pleasant to be around.
When you and I practice these three Ts, our circumstances might not change immediately. But by depending on God—and not solely on others—we  can become encouragers, rather than accusers, and we can alleviate the stress in others' lives, as well as in our own.
Here's to a healthy, happy, stressless year!
Which of these three Ts do you most need to apply this year? I'd love to hear your thoughts in the comment section below. (And for a refresher course in stress-free living, see my book, When You're Running on Empty, on sale now in my website store.)