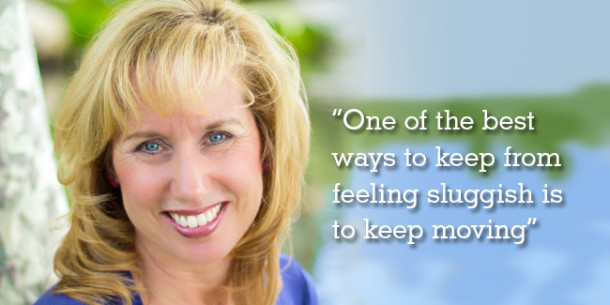 Want to drop a few pounds, find more energy, enjoy life,  and live a little longer? The secret is to keep moving.
The older we get the more sedentary we become. I even read a statistic that a woman gains an average of one pound a year after age 40. That's been true for me…as much as I've tried to fight it. Now that I'm just over 50 years old, I realize how important it is for my mental, emotional, physical and even spiritual health to keep moving.
Using tips from my book, When You're Running on Empty, I've put together some interesting facts and practical ways you can keep moving, keep healthy, and enjoy life even more.
Read about it here at MTL (More to Life) Magazine.