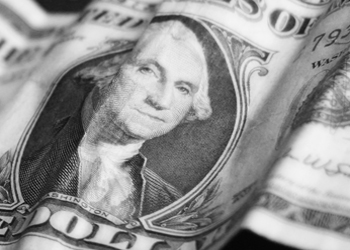 When was the last time you really splurged on your spouse?
We don't seem to have a problem splurging on our children when they do something fantastic, or on a best friend or someone who has helped us out a great deal. But how often do we take the time or money or effort to pour it on for the one we are married to?
Some couples are able to splurge on each other all the time. But having always lived on a pastor's salary, we've never been able to splurge regularly on each other, especially when it comes to spending money. Thankfully, splurging on each other doesn't have to take a lot of money. You can splurge by being creative and working with what you have. That's what Hugh did the other night during another one of those "tight budget" weeks.
We were getting ready to watch a movie. Hugh likes eating ice cream while watching movies. But we had only enough for one of us. I conceded. I didn't need it anyway. And really, I was fine going without the extra calories. But Hugh, to my surprise, got an idea. He told me to get the movie ready and not come into the kitchen. In the meantime he whipped up a treat for me—a banana split complete with the remaining ice cream, slices of our last banana on either side of the dish, some chocolate syrup and some blueberries. It was creative. It was a sacrifice (because he went without any that night) and it was a splurge. Banana splits never tasted so good!
Splurging on the one you love implies going the extra mile, whether it be effort-wise, financially, sacrificially or with your time. You are giving beyond what you normally would because the one you love is priceless.
God set the splurging model for us, when He lavishly loved us by sending us His Son to be the sacrifice for our sins. In 1 John 3:1 we read of how God splurged on us: "How great is the love the Father has lavished on us, that we should be called children of God!" He set the splurging bar rather high when He spared no expense in sending His Son to be the sacrifice for our sins. We're also told in the Bible that God is able to do "immeasurably more than all we ask or imagine." (Ephesians 3:20). That is not a God who holds out on us. That's a God who splurges to show just how "wide and long and high and deep" His love is for us (Ephesians 3:18) If God lavishes that kind of love on us daily, can you splurge a little to show the extent of your love for each other?
To splurge on each other does not mean heaping material blessings on your spouse, although you might take that approach once in a great while. Here are seven ways you can splurge on each other when money is tight:
1. Save it Up
Rich and Ashley save their spare change in a jar all throughout the year. Then every Valentine's Day they take the entire contents of the jar and spend it on a special date for the two of them. This past year, they had more than $100 in the jar and Ashley thought about only spending part of it on dinner and using the rest on something the family might need. But Rich insisted that was their splurge money and so they had dinner that night at a very expensive restaurant they wouldn't ordinarily have been able to visit. So now, each year, they can truly splurge on Valentine's Day.
2. Dole it Out
Bill was a husband who loved to splurge on his wife, June. Bill and June didn't have a lot of money in their 49 years together as they raised three children in a small, rural town. But Bill knew how to spoil his wife with love, attention and praise. Today, their children will tell you "Dad spoiled mom. He'd do anything and everything for her." That is the legacy Bill left when he passed away after 49 years of marriage to his beloved, June. Are you leaving a legacy of being one who splurged on your spouse with love, attention and praise?
3. Write it Out
Remember what it was like to receive a love letter? There's nothing quite like it. Yes, firing off a text from your phone is easier, but a hand-written letter is much more personal. There's something about seeing your spouse's own handwriting and being able to keep that slip of paper. Write out what is on your heart. If you haven't said it in awhile, it should be said about now, don't you think?
4. Plan it Out
Sometimes the best gift we can give our spouse is our time. Are you a couple that is often over-scheduled? Take some intentional time off just to be with each other. Or better yet, plan a date and take your spouse as a surprise. It could be as simple as lunch out and a walk in the park to reconnect. If you're the busy type, taking time for the one you love is a splurge that may be much appreciated.
5. Whip it Up
It's been said that the quickest way to a man's heart is through his stomach. But cooking for your wife might melt her heart as well. Plan an evening to whip up your spouse's favorite dish or dessert. It's a wonderful way to say: "You were worth the time this took to prepare."
6. Give it Up
How long has it been since your husband or wife had a day off to themselves? Try giving up something you need to do to offer your spouse some much needed time to relax or work on a project they've really wanted to complete. Take the kids for an evening or take back the "to do" list on a Saturday and say "this one's yours…do whatever you want to do and enjoy it as a gift from me."
7. Pour it On
There's nothing like extending grace when your spouse deserved a lecture instead. I'll never forget the day I opened up another notice by mail of a red-light traffic violation. The others had just been cleared from my record. My face went white and my husband, upon realizing what it was, shook his head in resignation and handed over a rebate check he had just endorsed which would now be applied to my latest ticket! I stood there stunned at his composure, and humbled. I knew that my reaction toward him (if he had been the one receiving the fine) wouldn't have been nearly as gracious as his toward me. I learned that day what it really means to receive undeserved kindness.
To splurge on each other is sometimes to show God's incredible love toward your spouse, as He has shown it to you. You can lavish each other with love, patience, kindness, gentleness, trust, forgiveness, and understanding. To cultivate a closer connection between the two of you, splurge on each other – and love each other – as God loves you.