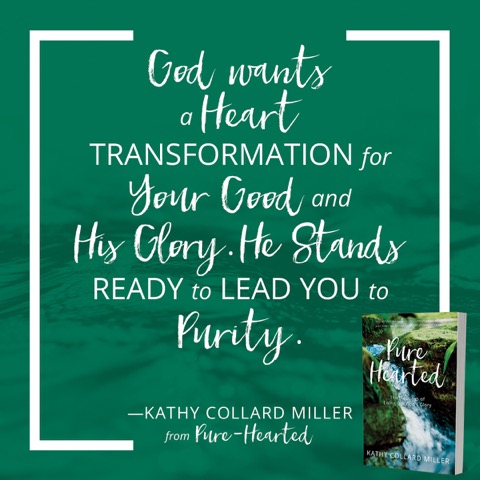 Imagine,  you and I can bring glory to the God of this universe…and benefit from it, too. And if we don't, God will get His glory anyway. But He'd much rather have us involved.
My friend, Kathy Collard Miller, has written a beautiful book on the blessings of living out God's glory. Read her guest blog here and leave a comment at the end and you will be entered into a drawing to win a signed copy of her new book, Pure Hearted.
Glean from Kathy's words…..
"I was watching my nine-year-old grandson, Raf, create his own version of a computer game and amazed at a third grader's computer skill (which I didn't have). I exclaimed, "Raf, you are amazing!"
Raf immediately replied, "No. Only God is amazing."
Raf had inadvertently given God the glory He deserves. And Raf's comment reminded me of my own desire to give God glory.
Unfortunately, I think superlative words like awesome and amazing can be overused in general conversation, thus diminishing the power of describing God in ways only He is qualified to claim.
Years ago I heard a sermon encouraging me to not apply God-descriptive words like "awesome" to things below that category. As a result, I've been more aware of the importance of those words. I had never thought of it before then but now there's a little check in my spirit by the Holy Spirit when I succumb to using a word for the mundane that should only describe God's character.
But that's only a small—yet significant—way all of us can magnify God. I believe the primary way we can give God glory is to purify more and more our heart's motives. Out of the Spirit-purified well of our heart's condition, we will know more freely and wisely how God wants to use us to exalt, lift, and magnify His holy nature. You could say we'll be pouring the pure water of truth into a muddy pool thus clearing it more and more of wrong desires, motives, and actions. That very process will give God glory.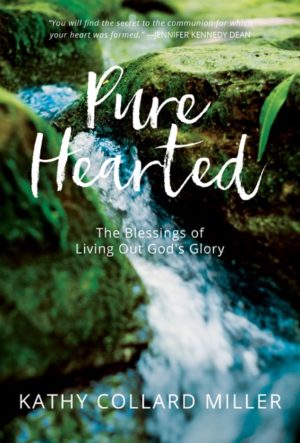 Sometimes, we are unclear about what brings glory to God and how to bring glory to God. Our goodness, walk of faith, and directing attention to God are three of many ways. But there isn't any "one size fits all" way to glorify God. There is no: "The Secret Formula for Glorifying God in One Step." Instead, we must abide moment by moment seeking the Holy Spirit's leading, thus glorifying Him as our source.
There is also no guarantee God's work in us will be acknowledged by others. Thankfully, God's glory is not dependent upon their reaction or beliefs. We cannot force anyone to agree with us nor give credit to God, even if we were to perfectly reflect a perfect God.
Additionally, we cannot diminish God's glory even when we reflect Him imperfectly because of our mistakes, sins, or problems. Regardless, the angels continue to call God Almighty "holy, holy, holy" before His throne. His perfection has not changed. At the end of time, every knee will bow before Him, acknowledge Him, and give Him glory.
Whether or not we reflect God's glory perfectly, the stars still reveal His splendor. Common grace offers His blessings to all. The gifts and talents He gives to undeserving people exalt Him even though the gifts may be misused.
Sometimes, I'm brought to tears hearing the beauty of the singing voice or the incredible musical skills of an orchestra. Anyone need only pay attention to the numerous ways God reveals Himself as holy and good—then the reason to give Him glory is seen.
Ultimately, we only need to see the perfect life of God's redeeming Son Jesus.
When Jesus had spoken these words, he lifted up his eyes to heaven, and said, 'Father, the hour has come; glorify your Son that the Son may glorify you, since you have given him authority over all flesh, to give eternal life to all whom you have given him. And this is eternal life, that they know you the only true God, and Jesus Christ whom you have sent. I glorified you on earth, having accomplished the work that you gave me to do.' (John 17:1-4)
Jesus is God Himself, and on earth, He was an exact representation of God the Father. Although we will never represent God perfectly like Jesus did, He still wants to use us. What a glorious calling. And in God's generosity, He "shares" His glory by changing us to be more like Him.
Let's more intentionally glorify God. It is possible.
Kathy is giving away a free copy of her book, Pure Hearted. To be eligible to win a copy, comment below on why you would like the book and include the U.S. state you live in. (Winner will be notified via email by Jan. 22.)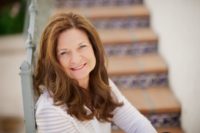 Kathy Collard Miller is an award-winning author of over 50 books that include Christian living topics, women's Bible studies, and Bible commentaries. She is a speaker who has shared in 8 foreign countries and over 30 US states. Kathy and Larry have been married for 47 years and are the parents of 2 and grandparents of 2. They live in Southern California and often write and speak together. Visit her at www.KathyCollardMiller.com. She would love to hear from you.