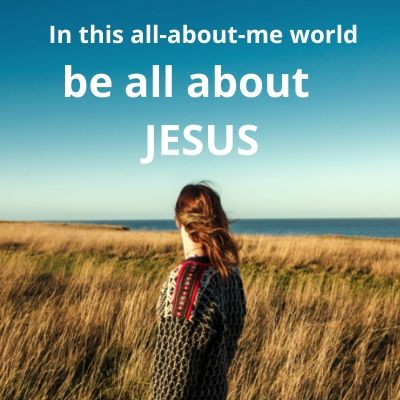 It's popular today to talk of harnessing your inner strength, displaying your power as a woman, and living from your authentic self. But who are you really? And how much power do you actually have?
Society's pep talks, state and national laws, and what's politically correct does not empower a woman. Jesus' resurrection life within us and the power of His Holy Spirit is what makes us unstoppable and a force to be reckoned with.
Lest you be swept away by secular culture's views which focus on self apart from God, here are three ways to find your power and identity, biblically:
Rely on God's strength.
The Apostle Paul, one of the strongest, most empowered believers in the First Century Church, readily admitted that he was strongest when he was at his weakest, because Christ's power was made perfect in his weaknesses (2 Corinthians 12:9). In other words, the more he had to rely upon God, the more empowered through Christ he became.
It works that way with us too. We can't muster up a self confidence that we are strong in and of ourselves or we are being deceived by the enemy of our souls. Christ is the key to our strength and empowerment, regardless of our gender, race, ethnicity, ability, or opportunity. Be strong in the Lord and in the strength of His might, and encourage other women to do the same (Ephesians 6:10).
2. Invest in knowing God, not yourself.
It's also popular today to talk about finding one's identity. Taking personality tests and discovering our "number" on the Enneagram (and describing ourselves that way to others), is another way of trying to understand self. Yet apart from God's design for us, that self-discovery is meaningless. There is One who knows us better than any other. And in addition to having a purpose for the unique way in which He created every one of us, He also gives us a new nature so we can accomplish what He has ordained for us before the beginning of time (Ephesians 2:10).
You can be empowered, personally—and help empower other women, too – when you see who you are in God's eyes—redeemed, forgiven, cherished, loved, precious. When a woman understands her value is not found in her education, personality strengths, relationships, status, or the amount of money she makes, but in Who loves her and gave Himself for her, the result is a newfound confidence in not just who she is, but Whose she is. And that results in empowerment through which Christ can accomplish much for His kingdom.
Instead of getting all wrapped up in the Enneagram (to better understand yourself), get wrapped up in God's Word to better understand HIM and what He says about how much you are loved and how that lines up with your new nature in Him (2 Corinthians 5:17). A woman who truly grasps who she is in God's eyes and what she's capable of because she is a daughter of the King, is truly unstoppable.
3. Suit up with the armor of God
You can also take the concept of "power dressing" to a whole new level when you suit up with the armor of God. After we are instructed in Ephesians 6:10 to "be strong in the Lord and in the strength of his might," we are then told in verse 11 to "Put on the whole armor of God, that you may be able to stand against the schemes of the devil."
To put on the whole armor of God (as covered in Ephesians 6:12-18), simply means to abide in Christ in every area of our lives-– covering every part of our bodies with Christlikeness, so we can withstand the spiritual battle that rages around us.
Scripture says "we do not wrestle against flesh and blood, but against the rulers, against the authorities, against the cosmic powers over this present darkness, against the spiritual forces of evil in the heavenly places" (verse 12). There is no better way to be prepared for and empowered against the satanic realm than to literally "wear" Christ by abiding intimately with Him.
Specifically, we are told in that passage to fasten on the belt of truth and – because Jesus is the way, the truth and the life (John 14:6) – that means we are to be centered in the truth of Christ. You can also put on the breastplate of righteousness by knowing that the LORD is our righteousness (Jeremiah 33:6), and we are to cover our hearts with Him by making Him our first love. Wear the helmet of salvation, covering your mind with the truth that salvation exists in no other name but Jesus (Acts 4:12), and  love Him with all your mind (Matthew 22:37). By suiting up daily in the armor of God, you are gaining a whole new perspective on how to "dress for success."
Learn where your real power comes from and you will be unleashing within yourself the power to change the world around you, as you glean the truth from 1 John 4:4 that greater is He who is in you, than he who is in the world.
Go forth and conquer, my powerful sister in Christ.
For more on discovering your true power and identity in Christ, see my books, When a Woman Overcomes Life's Hurts, Drama Free, and Women on the Edge.