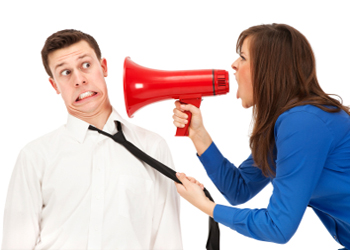 Hugh and I were going through the mail together when he held up an envelope and my heart nearly stopped.
"Superior Court of California? What's this?" Hugh asked in a cautionary tone as if to say "you didn't actually do this again did you?"
I can't tell you what it feels like to open another red-light traffic violation notice, complete with picture and all, when you don't even recall having seen the camera flash! My other two red-light violations had just been cleared from my driving record, which meant we had just started to enjoy a decrease in our monthly auto insurance payment. My face suddenly went white as I realized I had just received my third violation in three years! I looked up at Hugh, ready to feign ignorance, ready to cry, ready to stream out a constant flow of words in my defense, but all he did was shake his head and say "Cindi Lou." He happened to be holding a $100 rebate check he'd just received for a tire purchase a few months ago and he quickly signed the back of the check, handed it to me, and said: "Better put this toward your fine."
I was stunned – and humbled – by his reaction and his composure. Primarily because I knew my reaction if he had received the ticket – and a third one at that! – wouldn't have been nearly as gracious as his reaction toward me. I would have gone off, verbally. I would've railed him about the money it was going to cost us. I would have lectured him about the insurance increase and questioned him about how he could have possibly erred like this again. And yet my husband didn't do any of that to me, when I so deserved it. I learned that afternoon what it really means to receive undeserved kindness.
The Bible refers to undeserved kindness as "grace." And Hugh and I have seen – through 22 years of marriage – how grace is truly the glue that holds the two of us together.
Hugh and I have come to believe that it is by grace (undeserved favor) that we are loved by each other, too…not because of anything we do…it is a gift from each other so that we can't boast in ourselves and how good of a spouse we are.
When I (Cindi) am aware of how unlovable I can be at times, it makes me more loving to my husband who, by the grace of God, still puts up with me. Now compare that with the attitude that comes so quickly and naturally to our minds: I deserve better than that. He has no right to treat me that way. I can do better somewhere else and so on.
A person who extends grace says: "I'd be honored if you would still love me." It's humbling. But it's how we are loved by God and how we are called to love one another as well. Sometimes to extend grace means resolving quietly to not react to a situation or comment that annoyed you so that the other person never even realizes it bothered you. That's difficult at times. But that is unconditional love in action. That is extending grace.
So how do you become a husband or wife who quickly extends grace?
Be humble and remember you are human, too. Because you, like your spouse, are not perfect, that means you, too, make careless mistakes, just like the mistake your spouse made that is really grating on your nerves. Maybe your spouse's tardiness has become a real problem. Realize you, too, have been late before.
Don't assign motives. That often involves taking yourself out of the equation. A friend of ours told us her husband doesn't remember things like he used to. "That's a struggle with me because sometimes I confuse that with him not listening and paying attention to me, when that might not actually be the case." Grace says "I won't make this about me or how you're treating me." Grace says "I won't try to figure out why you said or did that. I will just consider you didn't mean it the way it came across." Using the example of your tardy spouse, realize there may be a good reason they are late, and it's not solely because they just don't respect your time.
Be understanding. The easiest way to remember to extend grace is to realize you are capable of doing the very same things (or similar things) that you dislike in your spouse. For every five things that irritate me about Hugh, I'm sure there are at least ten things that I do that irritate him! By being understanding and extending grace, you are hopefully putting on reserve a deposit in your spouse's bank of understanding so when you are someday in the same situation, he or she will extend grace to you, as well.
If you remember nothing else throughout your marriage journey, remember this: Grace is the glue that holds the two of you together.