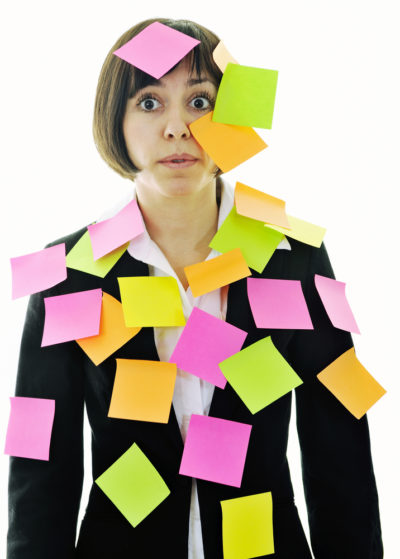 Are you feeling today that there is just too much to do?
I remember a time in my life when I felt like I was drowning under the obligations of being a woman, wife, mother, director of women's ministries, friend, sister, and daughter. There was so much to do to keep up with family relationships, to keep up the house, to keep up with my job, and to keep up in my walk with God. I literally felt I was drowning in obligation, and continually coming up short.
I truly believe today that when we feel like that, we're taking on more than we were intended to bear. And most likely, more than God wants us to bear.
In Matthew 11:28-30, Jesus told His people to come to Him and find rest because they were carrying burdens too heavy to bear. He offered them His burden instead – a burden He said was light. What is the burden God places on us? What is the one thing He requires of us more than anything else?
One man asked Jesus that same question. And Jesus' response was:
"Love the Lord your God with all your heart and with all your soul and with all your mind" (Matthew 22:37).
God's greatest requirement of us was not to do things for Him. It was to love Him. And not to just love Him, but to love Him passionately, desperately, above any other person or thing.
God's "burden" on us is not a heavy one. In fact, it isn't a burden at all. It's a privilege.
When I consider loving Him as my highest obligation and my heaviest burden, it makes all the other things I stress about pale in comparison. My to-do list, my project at work, my financial dilemma ….none of those things is as important as loving my God. And when I focus on loving Him there is a peace that calms the stress. Suddenly the desire to impress, the need to succeed, the anxiety about my performance is gone. I truly can take His yoke upon me and find rest. There is anxiety and stress in striving to carry my own burdens. There is peace and rest in loving Him.
What is it that you are carrying that is just too heavy? No matter what it is, you weren't designed to carry it alone. Won't you take His yoke upon you, and feel that weight come off your shoulders as you hear Him lovingly whisper to you:
"For my yoke fits perfectly, and the burden I give you is light" (NLT).
Let me share the burden with you, my friend. Leave me a comment below about how I can pray for you, specifically, this week.