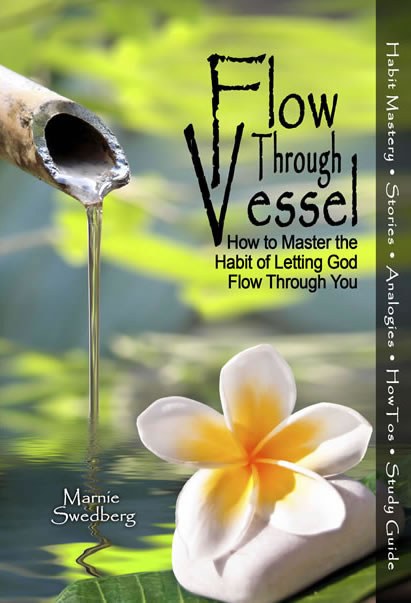 I had the privilege of being interviewed by Marnie Swedberg on her radio show just recently. Spending an hour talking about Drama Free with this delightful woman made me want to hear more from her.
So I asked her to guest blog for me and talk about something we all know we should do, but sometimes wonder how.
Glean from Marnie as she talks about how you and I can pray continually (and leave a comment below and you could win a copy of one of my books.)
Here's Marnie…
The Bible says, "Pray without ceasing." If you're like me, that seemed an impossible command.
I want to share with you the dolphin analogy that God used to help me adopt the habit of praying without ceasing. I hope it will be as helpful to you as it has been to me in unraveling this puzzle.
Simply stated, God created dolphins to be water dwellers, but air breathers. He created us to be earth dwellers, but prayer breathers.
Ephesians 2:6 uses the present tense when it describes our ability to be spiritually in the presence of God even while being stuck here on earth. "And God raised us up with Christ and seated us with Him in the heavenly realms in Christ Jesus."
Dolphins can breathe air while living in the water. They can survive about five minutes before surfacing, but not much more. We can survive just about as long without going up to God for prayer.
Praying without ceasing is the answer to every quandary, emotional stress, and incoming pain. Instead of letting things build inside our heads and hearts, we were built to take frequent trips to the "top" via prayer as soon as we feel stress. We must not wait until our spiritual air supply runs low. or we begin gasping (ie – freaking out), and we all know what that feels like.
Having constant, unceasing communication with Jesus is the answer to living a life of peace vs. anxiety. When we don't, we experience shortness of faith, which results in stress, worry, anxiety, fear, hopelessness, and so on.
As we regain our perspective through prayer, our spiritual breathing returns to normal and we again function properly, as we were designed by God.
Prayer is awesome! It is good for times we need to request things of God, but it is supposed to be our lifeline, our number one response to any pain, and our spiritual air.
Paul said, "Pray without ceasing" (1 Thessalonians 5:17).  Since he was a tentmaker, he must not have meant for us to sit in our prayer chairs all day and pray with folded hands. Instead, we are given the amazing privilege and opportunity of going to God, through prayer, every time we feel our shoelaces of peace coming untied. What an amazing gift!
What helps you pray continually? Let us know in the comment section below (and tell us what part of the country you live in) and you'll be entered to win a copy of Cindi's popular book, Women on the Edge.
Marnie Swedberg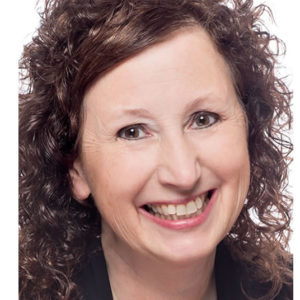 is the online mentor to over 15,000 leaders from 35 countries worldwide. She is a keynote speaker, the author of 13 books, a syndicated radio talk show host, and webhostess of numerous websites, including the largest online directory of Christian women speakers in the world. Learn more, and tap into her Online Mentorship Program at www.Marnie.com