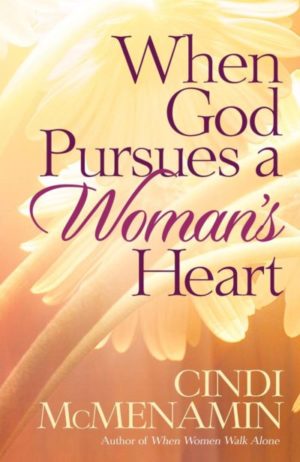 Are you someone who is constantly waiting for the other shoe to drop? Do you find it's easier to expect the worst than the best? Do you find yourself fearful that God won't really come through for you?
As women, our fears range from living out our lives alone, to not being able to have children, to losing our jobs or homes or someone close to us. Often,  our fears are rooted in a misunderstanding of who God really is. Depending on your upbringing, you may see God as the One who seeks to pay you  back for mistakes you've made in the past. Or, maybe you see Him as One who will think good and hard before coming to your aid when you find you are in need. But God isn't an angry god with a vengeance to get back at you. He's the God who loves you and wants your love and trust in return.
Hebrews 11:6 says: "And without faith it is impossible to please God, because anyone who comes to him must believe that he exists and that he rewards those who earnestly seek him" (NIV, emphasis added).
God wants your faith — not your fear — that He really can come through for you. But in order to have faith in Him, you must know who He is and be convinced He's trustworthy. So let me give you two steps that will help you get to know — and love — this God you no longer need to fear.
 1. Look to Scripture to Reshape Your Understanding of God
In order to really know and trust God , you have to give up any false perceptions of God  by looking to the Bible to see who God really is. Get into His Word and you will discover:
He's not a god who holds your  sin and mistakes against you. He's the God who forgives you when you confess your sins  (1 John 1:9), and also  removes them from your record and makes you no longer accountable for them. Psalm 103:12 says:  "As far as the east is from the west, so far has He removed our transgressions from us."
He's not a god who considers you bad, but is instead the God who said, "I have loved you with an everlasting love" (Jeremiah 31:3).
He isn't a god who points his finger at you and shakes his head. He is instead the God who said "I know the thoughts that I think toward you…thoughts of peace and not of evil, to give you a future and a hope (Jeremiah 29:11).
He isn't a god who desires that you be punished. He is, instead, the God who laid down His life to suffer in your place so you would not have to be separated from Him for eternity (Romans 5:8, paraphrased).
He is not a god who will withdraw his love from you if you do something wrong. He is, instead, the God who says "nothing can ever separate us from Christ's love. Death can't, and life can't. The angels can't and the demons can't. Our fears for today, our worries about tomorrow, and even the powers of hell can't keep God's love away" from those who have put their trust in Christ Jesus (Romans 8:38, NLT).
2. Let God Show You His Softer Side
It wasn't until I started looking for God's softer side that I saw it. I saw Him as my Protector, Provider, Rescuer, Loving Father, Spiritual Husband, and Friend. God said, in Jeremiah 29:13: "And you will seek Me and find Me, when you search for Me with all your heart."
Look for the God who pursues your heart. And let His perfect love for you drive out your fear. He is a God who comes through for those He loves.
For more on God's softer side, see my book When God Pursues a Woman's Heart.