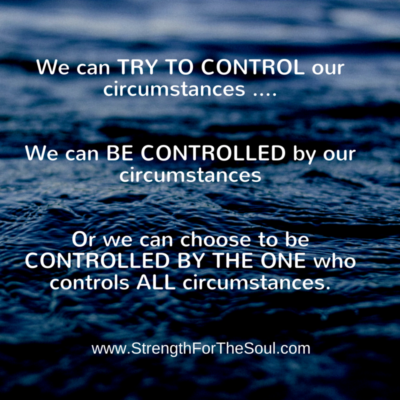 Do you need to experience peace right now in a world that feels like it's falling apart?
The prescription – or antidote – for worry, fear, and anxiety is found in Philippians 4:6-7, where we are told to worry about nothing and pray about everything.
Here are four prayers (and three steps at the end of this blog) to help you experience peace — pandemic or not.
A Prayer to Hide Yourself in Him: In Psalm 32:7, David found peace as he prayed "You are my hiding place; you will protect me from trouble and surround me with songs of deliverance." Colossians 3:3 teaches that we have died and our life "is now hidden with Christ in God." Oswald Chambers said, "Your life is hidden with Christ in God and the peace of Jesus Christ that cannot be disturbed has been imparted to you."
Lord, You are my hiding place; You will protect me and surround me with songs of deliverance. Help me to hide myself in You so that fear cannot touch me, worry cannot distract me, and anxiety cannot plague me.
A Prayer to Quiet Your Heart: In Psalm 131:2 (ESV), David sang: "Surely I have stilled and quieted my soul; Like a weaned child with his mother, Like a weaned child is my soul within me." 
 Lord, quiet my soul and make me like a baby, content to lean against its mother, knowing You are the One who shields me, protects me, and comforts me, regardless of what is happening around me and in this world. 
A Prayer to Stop Worrying: Philippians 4:6-7 instructs us to worry about nothing and pray about everything in order to usher God's peace into our lives.
Lord, help me to obediently worry about nothing and instead, pray about everything, letting You know all that is on my heart and mind, and thanking You ahead of time for how You will work on my behalf. Thank You that as I release my worries to You, through prayer, I will experience Your peace that passes anything I can understand and that peace will guard my heart and mind in Christ Jesus.
A Prayer to Remember God's Protection: Isaiah 43:1-3 is a beautiful picture of God's comfort, provision, and protection in the midst of troubling circumstances. Make it your personal prayer:
 Lord, I won't fear You, for You have redeemed me and called me by name; for I am Yours. When I pass through the waters, You will be with me; and when I pass through the rivers, they will not sweep over me. When I walk through the fire, You will not let me be burned; the flames will not set me ablaze. For You are the Lord my God, the Holy One, my Savior. 
Are you ready to start praying? Here are some practical ways to get still, focus your mind on prayer (rather than fear), and experience God's unexplainable peace: 
Write out your prayers– Starting each day with a few minutes of reflective writing can do wonders for the soul and your relationship with God. Even if you don't think of yourself as a writer, think of yourself as a pray-er. Write to God the same way you'd write a letter to someone you love. Start with praise: "I love you, God. You are the reason I'm alive today. I want to remember that in all I do…" If you need help, go to the book of Psalms. Those are songs written from the heart to God. Copy the format or the style, or develop your own. 
Reflect on yesterday– A good way to get your life in perspective and turn it over to God is to write about the previous day. By reflecting on yesterday, you'll learn from your mistakes and grow, and learn to trust God more fully. 
Keep a prayer journal of who and what to pray for– Writing out your prayer requests and then recording God's answers to those requests not only keeps you focused as you pray and helps you remember what to pray about, but it will build your confidence in God's presence and provision as you see Him answer prayer. It's another way to "see God in action" and help you trust Him. 
Which of these steps are you ready to try today? Let me know in the comment section below so I can pray for your peace and prayer life.
(For more practical ways to experience God's peace for your overwhelmed life, see my book, When Women Long for Rest, on sale now through the end of this month for just $8 each plus shipping. Stock up for your Fall women's study.)