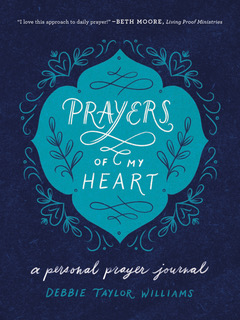 I recently posted a blog called "Stop Believing You Can Never Change." This week, Author Debbie Taylor Williams shares her guest blog on how you can change…and it's easier than you think. Leave a comment at the end of her blog and we'll pick a winner to receive a signed copy of her beautiful new prayer journal. For now, here's Debbie and her thoughts on how you can change:
Do you want to change, but don't know how? Perhaps you know you need an attitude adjustment. Or, maybe there's a bad habit with which you struggle. If so, I can relate.
Several years ago the Lord showed me a prayer practice that helps me move in alignment with Him so I'm not chained to natural inclinations that weigh me down or dishonor Him. What is it? In whatever attitude of despair or despondency I find myself, rather than continue to walk in it, I look up at Him in praise of His divine capability. Doing that switches the focus from human inability to His all-powerful capability. Consider how the following switches from a negative attitude to sincere gratitude might help you:
When You're Overwhelmed, Pray…                                                          
"Lord, I'm overwhelmed," but You are the upholder. Thank You for carrying me through today."
When You Can't See Past Today's Problems, Pray…
"Lord, I don't know what tomorrow holds, but I know You'll be there with me. Thank You."
When You're Anxious About the Unrest in the World, Pray…
"Lord, I'm stressed about our world situation, but thankful You're the King of Kings and will bring all things together in Your will."
When You Feel Spiritually Sluggish, Pray…
"Lord, I don't have the energy or desire to do what You've called me to do. Quickening Spirit, please give me the mind and energy of Christ."
When You're Struggling with Impure Thoughts or a Critical Spirit, Pray….
"Lord, You're the God who sees my impure actions and hears my critical thoughts. Fill my mind and heart with Your purity and love."
Spiritual Principle: The more we know who God is, the more we can and will turn our eyes from our inability to His capability.
During the period that God directed me to look up at Him in whatever situation I faced, I was asked to write the book, Pray with Purpose, Live with Passion and the journal, Prayers of My Heart. What began as a collection of twenty-six A-Z attributes and ways of journaling praise, repentance, asking, and yielding (P.R.A.Y.) has now expanded to a collection of 365 names, titles, and character traits of God that I daily send out through "365 Days of Praise – Beyond Ourselves." There's not a day that there's not a praise for God's nature in whom we can find hope and strength.
We can change in accordance with the prayer practice of 2 Corinthians 3:18 – to look up:  "But we all, with unveiled face, beholding as in a mirror the glory of the Lord, are being transformed into the same image from glory to glory, just as from the Lord, the Spirit."
How have you found the practice of "looking up" at God's divine nature in praise to be transformative? Leave a comment below, along with the U.S. state where you live, and you could win a free, signed copy of Debbie Taylor Williams' new prayer journal, Prayers of My Heart. 
Debbie Taylor Williams is passionate about helping others know Jesus and grow in their walk with Him. Her P.R.A.Y. with Passion Across the Nation Conference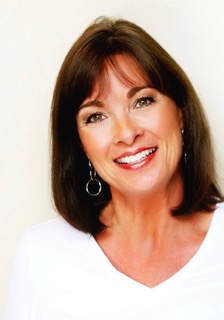 , based on her books Pray with Purpose and Prayers of My Heart, has been held throughout the nation, and her "365 DAYS of PRAISE- BEYOND OURSELVES" blog and podcast lead thousands each day in praise. She's the author of seven books, is a newspaper columnist, and blog contributor to MomLife Today and A Wife Like Me.  When Debbie isn't writing or speaking, you'll find her at a kickboxing class or enjoying time with her hubby cooking, hiking, golfing, or fishing. Debbie and her college sweetheart, Keith, whom she married in 1975, have two married children and five adorable grandchildren whom she loves babysitting.